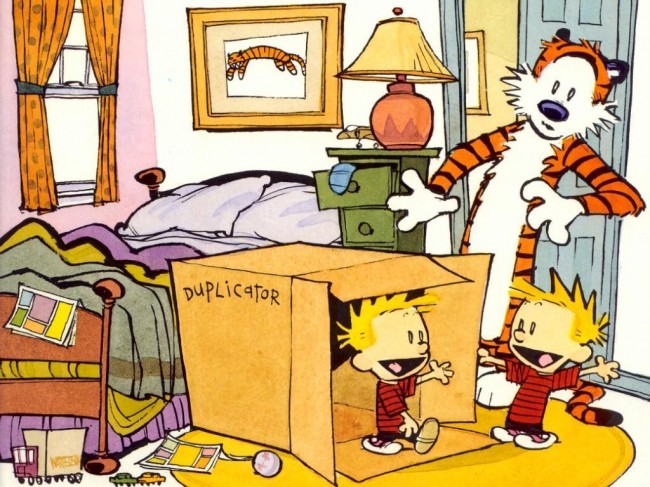 If you know me well, you know I am a huge fan of Calvin & Hobbes. It practically shaped my youth and created the, some say refined, sense of humor I have today. I learned life lessons from the duo as well as found it to speak to me well [...]
Posted in Comics on Friday May 24, 2013. Read More About bill watterson, calvin, calvin and hobbes, comic strip, comics, hobbes, kickstarter.
matt is an editor on Nerd Appropriate. Check out the other 181 articles by matt on our site. Or you can follow the writer on twitter @matthistory.