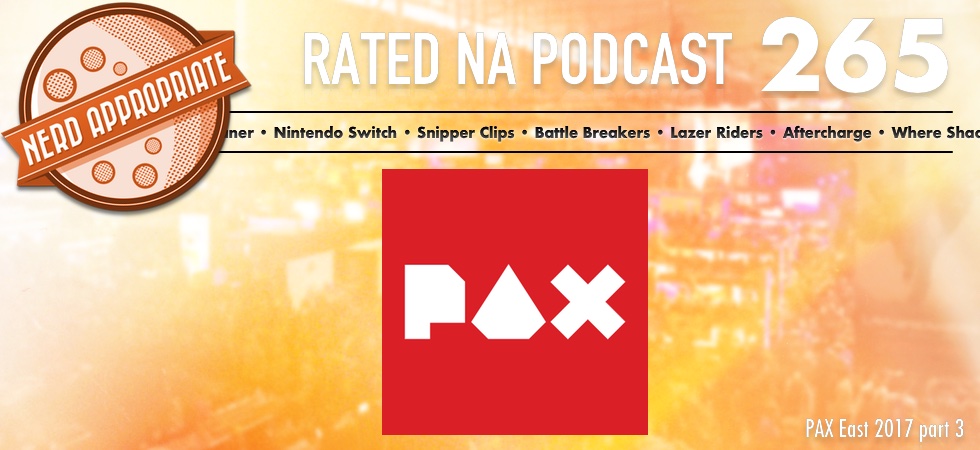 Rated NA 265: PAX East 2017 part 3
Hosts: Scott, Matt and Ash recap the final day of gaming at PAX including Snipper Clips (Nintendo Switch), Battle Breakers, Serial Cleaner and more!

Or download this episode to listen offline!
Support Rated NA…
– Try Audible and get a free audio book download
– Subscribe to us on Twitch !!