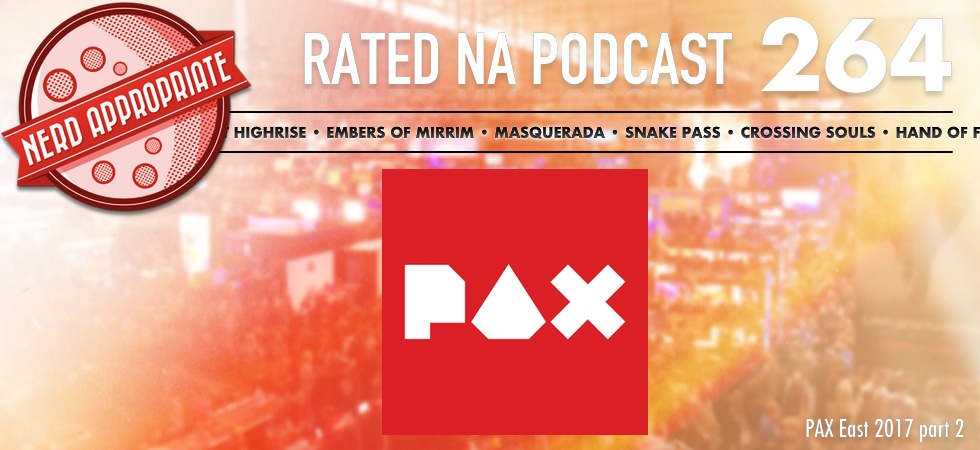 Rated NA 264: PAX East 2017 part 2
Hosts: Ash, Scott, and Matt tackle the PAX Expo floor to check out Crossing Souls, Hand of Fate 2, Snake Pass and more!

Or download this episode to listen offline!
Support Rated NA…
– Try Audible and get a free audio book download
– Subscribe to us on Twitch !!