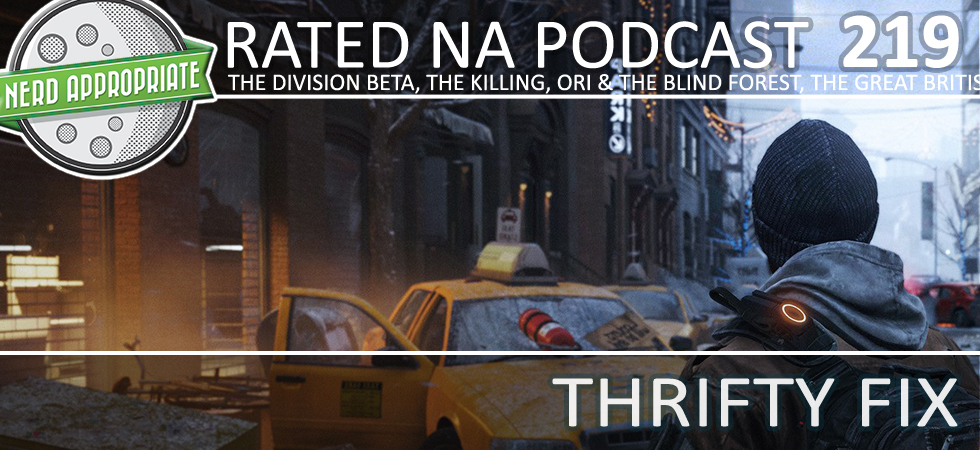 Rated NA 219: Thrifty Fix
Hosts: Matt, Scott, & Ash – Our experience in the Division beta… and we just make up the rest! We talk headphones, Criminal Podcast, Ori and the Blind Forest, Pocket Mortys, and other musings.
Or download this episode to listen offline.
Support Rated NA
Save 10% on LootCrate and support Nerd Appropriate with code: RATEDNA
Try Audible and get a free audio book download!