Rated NA 150: Abbie Heppe Returns!
[HOSTS: Ash, Matt, and Scott]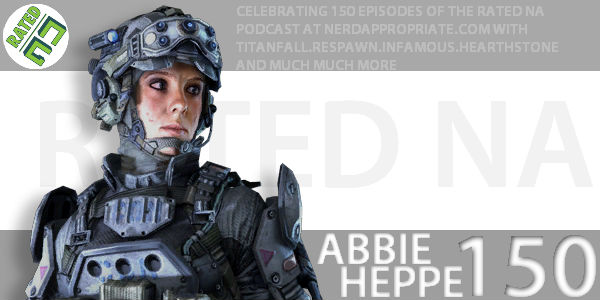 We celebrate 150 episodes of Rated NA! Abbie Heppe from Respawn returns to talk Titanfall and have a bit of fun in our question lightning round. Finally, we continue our tradition of taking YOUR questions every 50 episodes in our Reverse-NAQOTW. Thank you all for your continued support, your love powers this thing, much like the Statue of Liberty in Ghostbusters 2! Onward!
Want to hear the episode on the ol' iTunes? CLICK HERE
What about Feedburner? CLICK HERE