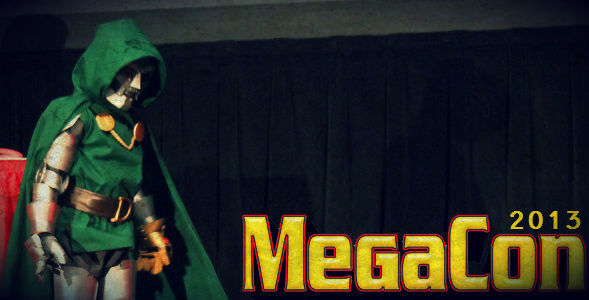 MegaCon 2013: The Best Year Yet?
When I was too young to drive, my ever-supportive mom threw me in our conversion van (complete with bad ass B&W television) and drove me all the way to my very first comic book convention, MegaCon 1994. As a little kid that grew up on an island, I was absolutely enthralled by all of the colors, sounds, and smells that MegaCon had to offer. My first big con really did feel MEGA. By today's standards MegaCon 1994 was actually relatively tiny, but something about it managed to change me forever. I'm now a con junkie.
I've managed to attend MegaCon almost every year since 1994, and have seen the convention go through more changes than I can count. I'm happy to say that 2013 may have been the very best MegaCon yet.
With an impressive 50,000 + attendees, this year's MegaCon simply felt bigger than ever before. It seems as though the folks running MegaCon did their homework and figured out the secret ingredient to running a great convention… variety. MegaCon manged to provide a little bit of everything for everyone; from professional wrestlers and comic book artists, to Captain Jean Luc Picard himself. The amount of cosplay on display was actually pretty staggering, and the quality of work was worth the price of admission alone.
MegaCon has become a great little convention over the years, and I sure as hell can't wait to see what they have planned for the future.