Rated NA 99: Gentleman Podcast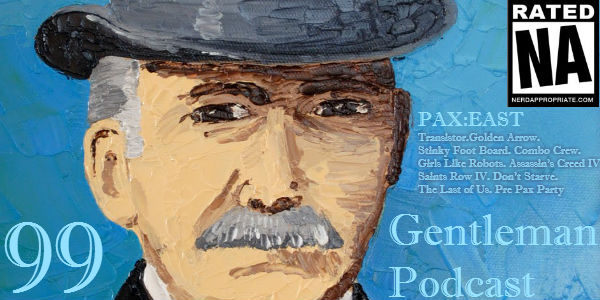 The gang returns from PAX East 2013 with tales of gaming, friendship, and pax pox. In Hilary's absence, an attempt at a gentleman podcast is made. We talk about our favorite games, from AAA to indie, from tabletop to mobile. Finally, you share your favorite, recent con memories with us in our NAQOTW.
Posted in Rated NA on Tuesday April 2, 2013. Read More About Assassin's Creed IV, Combo Crew, Don't Starve, Girls Like Robots, Golden Arrow, High Heavens, PAX East 2013, Saints Row IV, Secret Poncho, Stinky Footboard, the last of us, Transistor.
Scott is an editor on Nerd Appropriate. Check out the other 350 articles by Scott on our site.