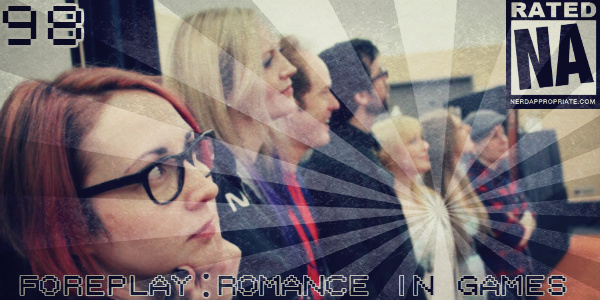 Rated NA 98: Foreplay – Romance in Games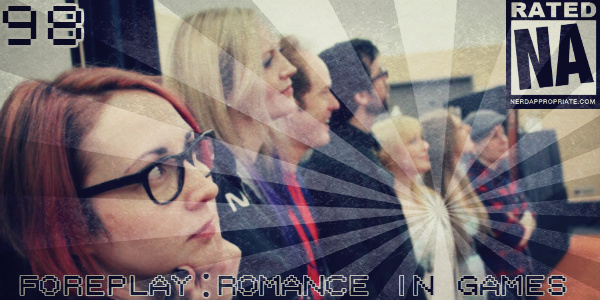 On this special edition podcast we present the audio from the PAX East Panel: Foreplay, Romance in Games with our very own, Hilary. This awesome panel was moderated by Sean Baptiste from Fire Hose Games, featuring Aenne and Melissa from Reset Transmission and our pals, Miellyn and Lacy Wilson from Tin Man Games. Oh, and Raphael Sbarge was kind enough to make a surprise appearance on the panel, enjoy!
Whatever happened to foreplay? People tend to talk (and program) a lot about sex in games and forget all about the delicious build up. But with growing female and non-traditional male consumer bases, game developers are starting to reach beyond the adolescent male fantasy. You can get hitched in Skyrim, have a steamy bath with your lady in Witcher 2, and woo a whole lot of different people in Mass Effect… and that's just the tip of the iceberg.