Iron Man 3 Trailer! Now With More Nolan?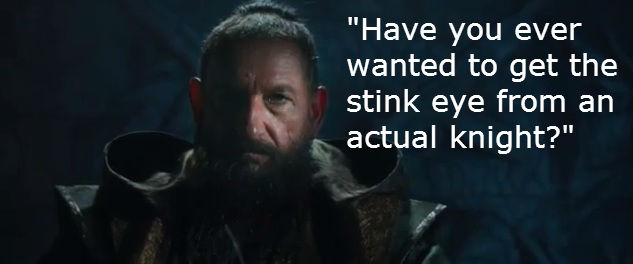 Have you ever wanted to get the stink eye from an actual knight (Sir Ben Kingsley)?  Or perhaps see Gweneth Paltrow fly backwards in super-slow motion?  The ultra-dark Iron Man 3 trailer dropped early this morning, and damn does it get all bleak and "Nolan-y."  Iron Man 3 seems to be blending a wee bit of the Marvel Comics Extremis arc with everyone's favorite blinged out villain the Mandarin.  Enjoy!
Posted in Comics, Movies on Sunday May 19, 2013. Read More About IRON MAN, Joss Whedon, Marvel Comics, Robert Downy Jr., Shane Black, The Avengers.
Ash is an editor on Nerd Appropriate. Check out the other 578 articles by Ash on our site.