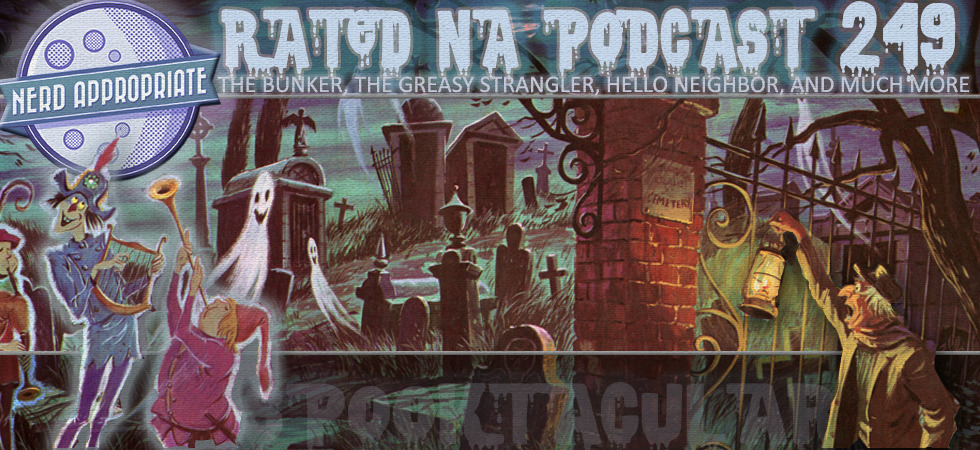 Rated NA 249: Spooktacular!
Hosts: Matt, Scott, and Ash. Halloween is here, so we get into spooky games including Virginia, The Bunker, and Hello Neighbor. Plus we take a look at Victor Frankenstein, The Greasy Strangler, the Raiders! documentary, and the Nintendo Switch. Finally, you tell us about the things that scare you the most!

Or download this episode to listen offline!
Support Rated NA…
– Save 10% on LootCrate and support Nerd Appropriate with code: RATEDNA
– Try Audible and get a free audio book download
Join us on Twitch !!