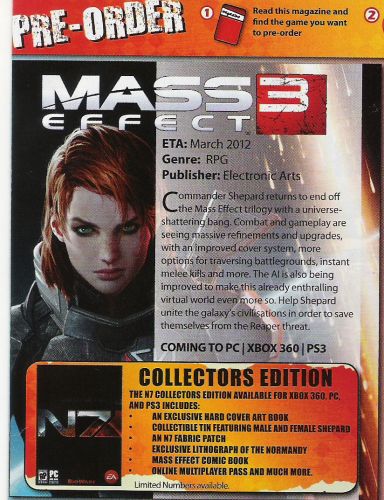 Mass Effect 3 Multiplayer? The Scoop on South Africa's BT Games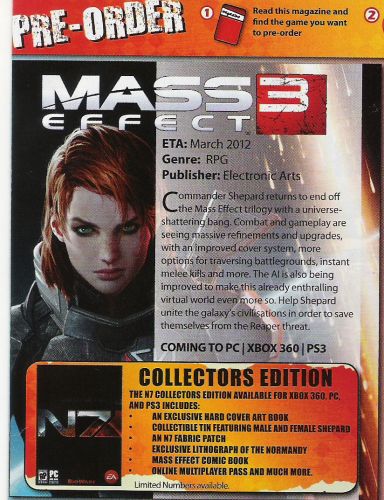 By now you've heard from all the major gaming sites in the known universe that South African retailer BT Games went ahead and advertised a Mass Effect 3 "online multiplayer pass" in one of their ads.  Now we don't know if this ad is legitimate, but what we can do is look into the legitimacy of South Africa's BT Games… because let's face it, here in the West we know very little of this mysterious "Africa"  being mentioned.
BT Games:
Starting Year: 1998
Original Store: Northgate Shopping Centre in Johannesburg
Number of stores: 36 (all based in Africa)
"We love our customers – and not just because they give us money. We pride ourselves in the fact that we approach every customer on a personal level, taking care of their individual computing needs. Only the best will do when it comes to our customers, whether they walk into our stores or buy via our website. Because of this philosophy we promise to go to the ends of the earth to make sure that each and every customer gets exactly what they want. Not only do we love our customers, but our customers love us too. They tell us all the time :-).  But our commitment is not only to our customers… we love games too. Whether it is organizing product launches or getting great deals on games, we do everything we can to promote and enhance gaming in South Africa. This is a company run by people who love games, for people who love games, and we will do everything in our power to make sure that gaming in South Africa goes from strength to strength."
So there you have it BT Games is not only a legitimate operation, but they sound like a nice bunch of game loving folks.  The question of the ad's legitimacy remains in question as it has since been removed from BT Games website.  With some mysterious Mass Effect announcement looming on the horizon, would you be at all surprised if a multiplayer mode were added to Mass Effect 3?