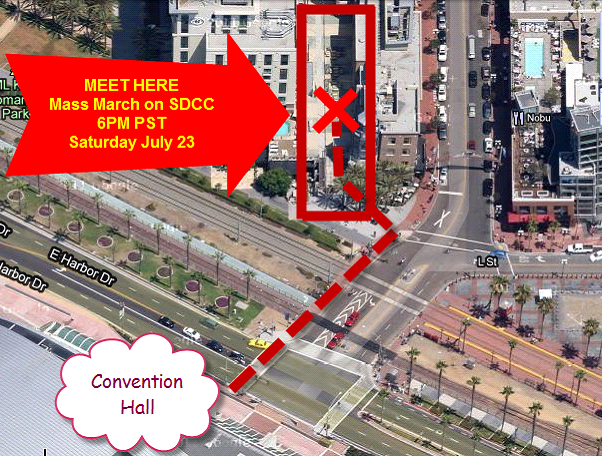 Comic Con 2011: March Against the Reapers in the First Mass Effect March!
Comic Con is full of crazy events that seemingly pop up out of the blue. If you're a Mass Effect fan in San Diego be sure to stop by the Gasp Lamp Hilton around 6:00 on Saturday to "march" with lead producer Casey Hudson on the convention center. Hudson will also be announcing something "significant" at the end of the Journey. Oh yeah, attendees also get their very own omni-blade to stab their friends with.
FROM BIOWARE:
At 6:00PM Pacific on July 23, 2011 we ask you, the people, to march on Comic Con with us.
We will supply everyone with Omniblades. You bring your voice, your passion.
At the end of the march Commander Casey Hudson will announce something significant for all the Shepards out there.
The march starts at the BioWare Base located at the Gas Lamp Hilton which is directly across from the convention hall. If you can't join us in person you can watch the march and announcement here: http://masseffect.bioware.com/me3/game/biowaretv/