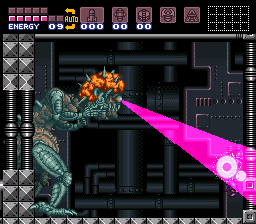 Open thread: being moved by video games
In today's open thread, I thought it would be fun to recall some experiences in video games in which you were moved.
It's easy to begin to become desensitized after continuous exposure to games, but it all pays off in that moment where the game shows you something new —  you connect with a character, feel for the loss of a video game character, or celebrate an accomplishment as if you were part of something bigger than yourself.
Many were moved during that ride into Mexico in Red Dead Revolver with Jose Gonzalez playing in the background. That was a great achievement in cinematic gaming. I also felt that developed some personal concern for the soldiers' safety in the most recent Medal of Honor single player campaign. We've also revealed that, despite being a virtual character, many of us stayed true to Liara during the events of ME2.
Personally, I remember the experience I had reaching the end of Super Metroid on the SNES during the final boss battle. Sacrifice comes right on the brink of destruction… I remember playing that moment with a friend in the room and we both started screaming at the TV as Samus bitch slapped Mother Brain into oblivion. I don't know how this is considered a spoiler at this point but… spoiler alert below
The floor is open. What was the last time you were moved by an experience in a video game? What is your most memorable?
Thanks for reading, and Happy Friday from the NA crew.