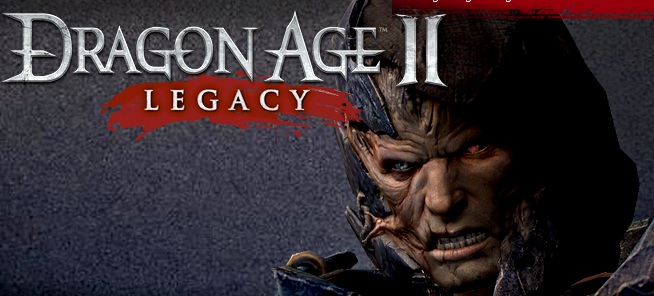 Dragon Age II Legacy DLC: New Info From Bioware Chat
Just got done taking notes on the new Dragon Age II: Legacy DLC webcast. The folks at Bioware were cool enough to answer a ton of questions about the upcoming DLC, and lucky for you all… I took notes.
Who? Evil Chris Priestly, Fernando Melo (Senior Producer on Dragon Age) and Kaelin Lavallee  (a designer on the Dragon Age team).
• Bioware will infact give you high 5s and "bro hugs" if you see that at comic con (that was my question)
* Start in Kirkwall
* Can begin DLC at any level
* Carver and Bethany are available (if alive)
* You choose a party of 3
* You begin the DLC from your home and do not have to travel anywhere on your minimap.
* Begins with another interrogation "some business with Hawke's family"
* In this play-through Carver was alive and a member of the Templar.
* Hawke's father is named Malcolm Hawke
* Carta Thug – "It begins with him and ends with you"
* Enemies will not *BAMF* in, but will enter organically
* Can begin DLC as  soon as you enter Kirkwall.
* No dungeons reused from DA:2 –ALL NEW
* Length – Bigger than any Origins DLC (sans Awakening) –
* There will be puzzles, side quests and things for folks that enjoy exploring.
*There will be a lore "connection" for fans of the books and lore, specifically The Architect and The Calling.