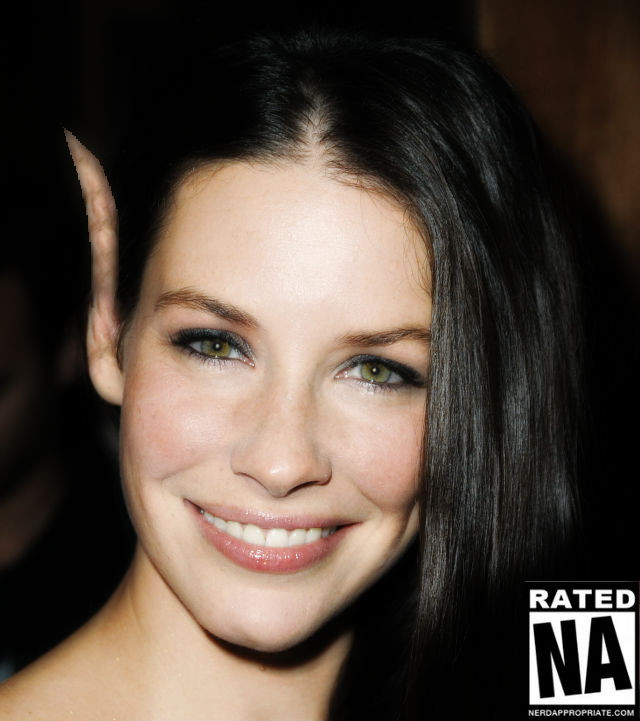 Evangeline Lilly embraces her inner-elf and joins the cast of The Hobbit
Even if you hate LOST, It's hard to argue that finding Evangeline Lilly wasn't a stroke of good luck.  From the icy far away land of "Canada", Lilly was a total unknown prior to playing convict Kate Austen for five seasons of mind bending mystery.  We just got wind that Lilly landed a part in Peter Jackson's upcoming two-part "Hobbit" film as a wood elf elf named, Tauriel.  I always thought that Lilly had very Elven features, obviously Jackson's casting director agreed with me. Here is what Peter Jackson had to say on the matter.
Peter Jackson – "Evangeline Lilly will be playing a new character—the Woodland Elf, Tauriel. Her name means 'daughter of Mirkwood' and, beyond that, we must leave you guessing! (No, there is no romantic connection to Legolas.) What is not a secret is how talented and compelling an actress Evangeline is; we are thrilled and excited she will be the one to bring our first true Sylvan Elf to life."
It also dawned on me that Lilly was romantically linked to Dominic Monaghan for quite some time.  Can Hobbits and Elves do that?