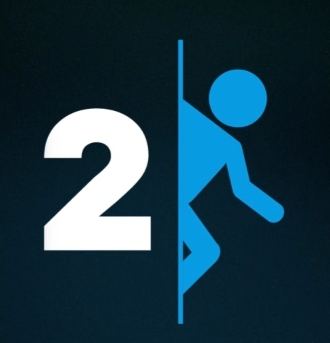 Living with Portal addiction…
It suffices to say that Portal 2 is fun to play, humorous, and mentally engaging. In a word, awesome.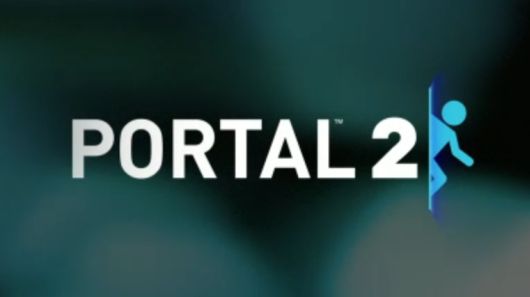 When was the last time you genuinely laughed at something that happened in a game, fell for a trap you didn't expect (having fun doing it), or unconsciously smile at something that happed while playing? For me Portal 2 does all of these things. — The gameplay mechanics are tied into the story, and the story sets up the environments. The humor is intelligent with plenty of inside references and off-beat humor for portal fanatics. At first you might ask, is it worth $50-$60? Or, can you now shoot 'X' portals instead of the usual 2? Is the campaign longer than Portal? Fear not, for Valve is one of those top tier developers who quality effort into every facet of the game experience to benefit the overall whole. (to answer your questions: subjective, no, yes). The simple explanation is: if you like Portal you'll like Portal 2.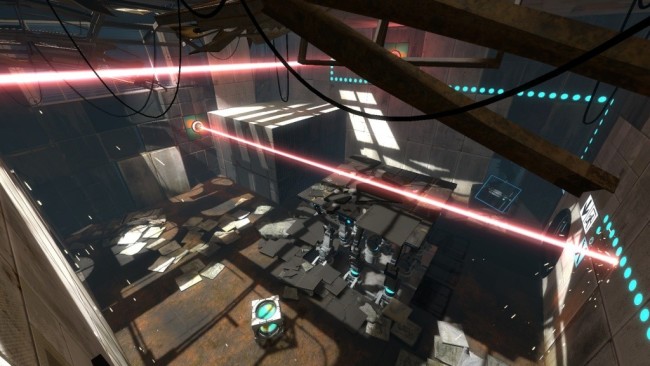 I find myself enjoying Portal 2 in ways that I don't typically enjoy other games. Puzzles, once solved, shouldn't have a lot of replay value, but I still find myself playing and replaying parts of the campaign. And I have a thing about achievements; I go for quantity over single-game completion (although I've resolved this year to not play crapware to inflate my score). With Portal 2 I'm going back through to do achievements not even for the score, but because they add another challenge to the game, something else to do to experience the game in a different way. I'm not sure I've ever been in that mindset before.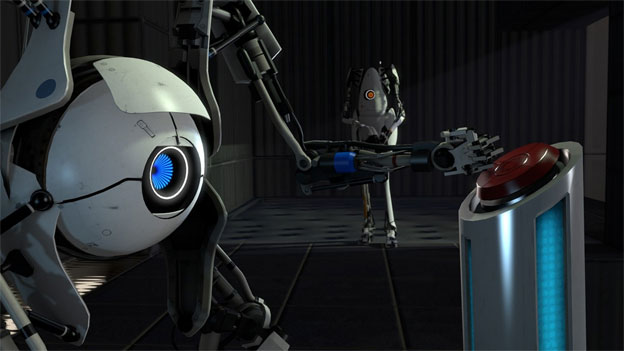 Oh, and there's co-op. A completely different set of challenges with two new characters who work together to complete Testing. Even as a confident Portal player I was challenged to rethink my strategies for solving the game's puzzles (not to mention an entirely different set of achievements to conquer). Valve even smartly implemented additional controls for pointing out spots to your teammate (due to a lack of traditional joint attention mechanisms in online games), and counting down for timed events. It's a blast. Local split screen was also a great experience; I didn't miss the other half of screen real-estate and it actually made Testing more efficient when you can talk to someone in the same room. It also led to some pretty hilarious moments when your teammate is directly responsible for your (many) deaths.
Finally, I'd encourage fans of the series to check out the comic on the Portal website for a comic leading up to the story of Portal 2. Comics and other media outside of games are becoming fairly common with higher profile releases. These are a great way for fans to enrich their experience with the game world — and the stuff on this website doesn't disappoint. And, when the whole game is all said and done, you can even go back through and play with "developer commentary" turned on. I checked out a Valve developer commentary when they released Half-Life 2: Lost Coast on Steam. It is an interesting look into the mind of the developer and game play designer, interesting to series fans or anyone looking to learn more about game play design. I'm sort of surprised that more games don't feature commentary.
Honestly, although I enjoyed Portal I didn't originally intend to get Portal 2 on release day but I'm glad I did. As a player who was starting to get a little beat down by traditional FPS and Adventure games, this was a refreshing change. So now I'm drinking the "kool-aid" eating the cake and liking it, now I Think With Portals.
Happy Gaming.