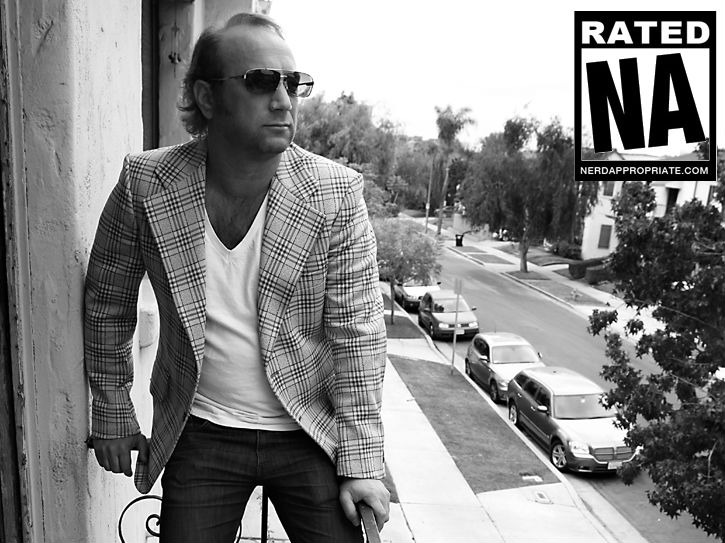 Scott Krinsky: The Nerd Appropriate Interview
NBC's action-comedy Chuck has grown to become one of my favorite shows on television.  Unlike a lot of  television programming, Chuck actually continues to get better with each passing season… sort of like a fine cheese or wine.  Few shows on T.V. embrace nerd culture the way Chuck does. From Comic Con references to Slave Leia bikinis, Chuck does it all. We're extremely excited to bring you our interview with the hilarious Scott Krinsky who plays Nerd Herder Jeffery Barnes. Without Scott's character Jeff, Chuck would run the risk of becoming "just another spy show".  Jeff Barnes is Chuck's creepiest denizen, and brings the laughs in virtually every scene he's in. Don't even get us started on the musical sensation that is "Jeffster"…
NA-Ash: Scott, thanks so much for taking some time away from the Buy More to answer our questions. I've been watching Chuck since day one, and have eaten many Subway sandwiches to keep the show going strong. How's the new season shaping up?
Scott: We're now heading into the end of season 4, which sounds weird to say. Wow! Season 4. Look how far we've come from our struggling beginning. Thank you fans!! It's looking to be a great season ending with a wedding. Not Jeff's. Haha
NA-Ash:  Chuck fans are pretty amazing!   I've had the pleasure of attending all your panels at San Diego Comic Con, and have to say that seeing you perform "Fat Bottom Girls" in front thousands of Chuck fans was nothing short of amazing. How did that experience feel?
Scott: It was scary as hell and exhilarating. The first time we came out on that stage was really the first time. There was no opportunity to feel it out or have a rehearsal. It was amazing to have that experience, and feel like a real rock star even though it's only Jeffster, the lowest step on the rock n roll ladder. But we try our best and give it all our heart.
NA-Ash:  Speaking of which, both on the show and off"Jeffster" has become incredibly popular.  There are even Jeffster T-Shirts available for purchase at the NBC store! I have to ask, when is the world tour?
Scott: I don't know if the whole world is ready or wants Jeffster that bad?   Be careful what you wish for. Maybe a mall tour? County fairs?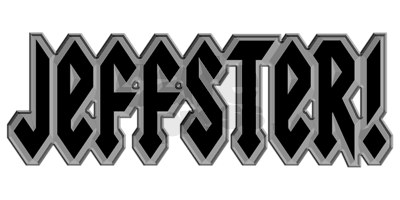 NA-Ash: On Chuck, your character Jeff Barnes was the one time world champion of the arcade classic, Missile Command. In your personal life do you have the opportunity to play any games?(while blasting Rush)
Scott: They had a real Missile Command game on set, so I got to play it a little bit, but not as much as I would have liked too. I grew up playing all those old arcade games: including Galaga, Ms. Pac Man, Centipede. I felt like I got to live out a bit of my own childhood through Jeff in that episode. I still love to play those games when I come across an arcade. It's great to play them old school standing up and not sittng on your couch or the floor in front of your TV.
NA-Ash: Awesome, we love arcades as well.  It's a shame they're all vanishing. Now, last season Morgan found out that John and Chuck were spies and was eventually brought into the fold. How do you think Jeff would react to that information?
Scott: I don't think he would understand it or believe it was true. He'd probably be hallucinating or think it was all part of some fun work place game or charade.
NA-Ash: On occasion I have to ask a generic question because I'm just incredibly curious. How amazing is it to work with that cast? They all seem like so much fun.
Scott: It is an amazing fun time we have at work. Were all so different as such the characters we play and I think that adds to our unique chemistry on and off screen. I feel extremely lucky to be working with this cast.
NA-Ash: Chuck has a constant stream of guest stars and tends to pull in sci-fi royalty like Scott Bakula and Linda Hamilton. Have any of the guest stars really intimidated you?
Scott: Unfortunately, I don't always get to work with all the guest stars as they don't always have a storyline that brings them into the Buy More. Though, sometimes I get to meet them in passing on the Warner Bros. lot. Meeting Chevy Chase was a big 'WOW" moment. I grew up watching all his films and of course SNL. Scott Bakula as well. He was great and I watched Quantum Leap when I was teenager. Maybe Vinne Jones scared me a little upon first meeting, but he's like a gentle giant. And then this year, Timothy Dalton! A James Bond! Pretty cool!
NA-Ash:  Agreed, I would probably wet myself around a "bond".  On another note, I ran into you on the floor at Comic Con with my wife a few years ago and said "hey", you were incredibly nice and humble (so thanks!). What has your experience with the fans been like?
Scott: It is so awesome to meet the fans at places like Comic Con. I love seeing people dressed up as Nerd Herd workers. It's very heartwarming and I can't thank all the fans enough for there love, support and enthusiasm. It has kept us going and kept us around for 4 seasons.
NA-Ash: Any word on if you'll be heading to Comic Con 2011? If so $10.00 Mrs.Fields cookies are on us!
Scott: No official word yet. But I'm excited and looking forward to it, so I hope we get to come. I have a terrible sweet tooth, so I'll be looking for those cookies. Thanks!
NA-Ash: Our pleasure.  We've discovered that they taste better since they're so expensive.  If you weren't getting paid to make people laugh, what would you be doing to pay the bills?
Scott: This is really all I ever wanted to do. I'm living my dream. But, I do love to cook. So I could do that
NA-Ash:Scenario: While working in the lab late one evening a chemical mixture explodes sending noxious fumes into the air. You pass out. Days later, you wake up with the strange super human ability of….
Scott: _________teleportation______________.
NA-Ash: On behalf of myself, and the other folks at NerdAppropriate.com we salute you Scott. Thanks for making us laugh and being a super nice guy! Any final words?
Scott: I'm craving chocolate cookies now! Look what you've done to me!
Follow NerdAppropriate on Twitter!