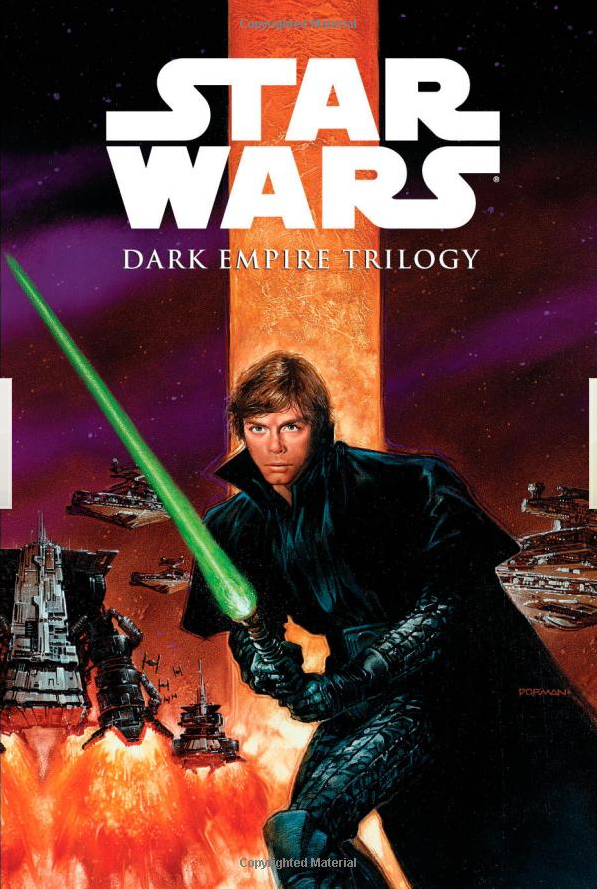 Twitter Contest: Enter to win a copy of Star Wars Dark Empire Trilogy in HC
Well, we've been promoting this for a while, and we are finally doing it. Our first Twitter give away. You have 24 hours to follow and RT our message! Make sure you follow the NerdAppropriate twitter account and RT the tweet INCLUDING the hashtag on it. We will be filtering out any double tweeters so please refrain from spamming, and if you do try to spam it we will flat out remove you from entry. So, hold onto your hats and get ready. Winner will be announced live on the podcast and will receive a DM from us to confirm. The book is brand spanking new and ready to be loved.
For those not lucky enough to win, you can pick up your own copy at your local comic shop or on [amazon_link id="1595826122″ target="_blank" container="" container_class="" ]amazon[/amazon_link].
Contest legalese? Don't be an ass and we won't either. Book will be shipped via media mail to the winner once appropriate contact has been made. If the winner fails to respond within a reasonable time Nerd Appropriate reserves the right to choose an alternate winner. Winners will be randomly choosen via a random number generator. No one affiliated with Nerd Appropriate can win, so if you are reading this Scott and Ash…sorry. While the book is in brand new condition we can not guarantee that it will arrive as such, but the appropriate shipping insurance will be taken out. If there are any issues once you have won please contact Nerd Appropriate to have them resolved, but no more than one book will be shipped to the winners address. Lastly, we are in no way affiliated with Dark Horse, nor are they sponsoring this contest. Best of luck.