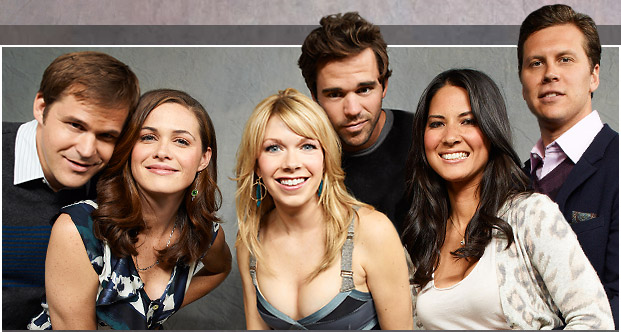 Perfect Couples cancelled?
NBC announced last week that after April 7th, Perfect Couples, the NBC sitcom starring nerd favorite Olivia Munn, will be pulled from the air and replaced with a new Paul Reiser sitcom. Nope you didn't read that wrong, it is apparently 1993 and Paul Reiser has more promise then Perfect Couples to NBC. Get ready for some zany stories about airplane food not being very tolerable.
After many bad reviews of Perfect Couples by yours truly, I kept with it and have to say it started to show some hope. I don't know that it would ever hit the comedic strides of 30 Rock or Community, but the "main" couple played by Kyle Bornheimer and Christine Woods were showing great comedic timing and, especially Woods, often had me audibly laughing. It's too bad this show will not get a full shot at sticking around. I think with another year and some more story development we could have had a good show, but we've seen it happen to many shows who needed some more incubation, including NBC's "The Cape". Another one bites the dust. The cast had some talent, I wish them all the best.
source: ew.com