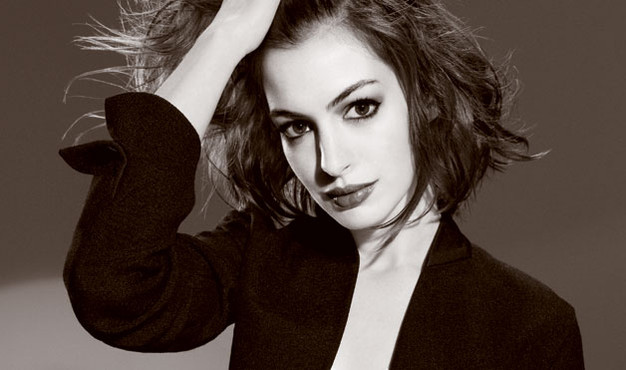 Meow: Anne Hathaway announced as Catwoman.
Just got wind that Anne Hathaway has indeed signed on as Catwoman.  You may know Ms. Hathaway from films such as Alice in Wonderland and Get Smart.  In all seriousness I think myself and the gents that run NA are pleased with this decision.  We know Anne can pull off an action scene.. and we've already seen her in a black leather jump suit, so… what else is left to talk about?
Oh yeah, the press release talks about Bane being the villain, which means Bats is getting his spine broken WWF style (not WWE style damn it… i'm a purist).  Something tells me Catwoman will have to take over for Bruce while he recovers from his shattered spine.  Keeping my fingers crossed that she goes for a modern portrayal of Catwoman. If she licks herself i'm leaving the theatre… wait….
Warner Bros. Pictures announced today that Anne Hathaway has been cast as Selina Kyle in Christopher Nolan's "The Dark Knight Rises." She will be starring alongside Christian Bale, who returns in the title role of Bruce Wayne/Batman. Christopher Nolan stated, "I am thrilled to have the opportunity to work with Anne Hathaway, who will be a fantastic addition to our ensemble as we complete our story."

In addition, Tom Hardy has been set to play Bane. Nolan said, "I am delighted to be working with Tom again and excited to watch him bring to life our new interpretation of one of Batman's most formidable enemies." Nolan will direct the film from a screenplay he wrote with Jonathan Nolan, from a story by Christopher Nolan and David S. Goyer. Nolan will also produce the film with his longtime producing partner, Emma Thomas, and Charles Roven. "The Dark Knight Rises" is slated for release on July 20, 2012. The film will be distributed worldwide by Warner Bros. Pictures, a Warner Bros. Entertainment Company.