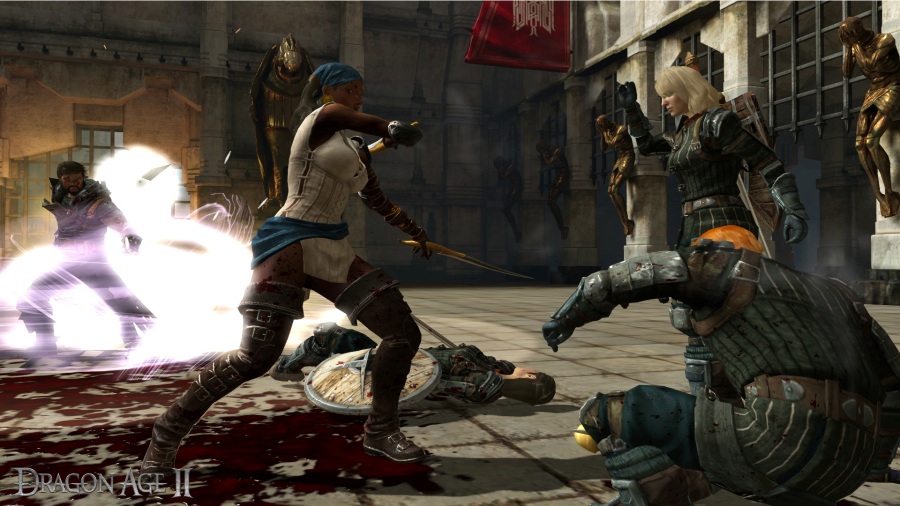 Dragon Age 2: New Combat Video!
Mike Laidlaw
was standing a few feet away as I got a feel for the controls.  He was cool enough to stick around for a while after the preview to answer a handful of my questions.  My first thoughts were "why is this guy answering my questions?", soon followed by "wow… Canadians are all super nice".  I could tell Laidlaw knew I was a fan, and that I was beyond eager for the next installment of Dragon Age.  He even asked the camera crew to film my reaction to the Game, and the changes that were made.  I'm happy to say that somewhere in a dank Canadian Bioware vault is footage of me acting like a total spaz.
Here is some footage of this new combat released today by Bioware, followed by another great making of clip.