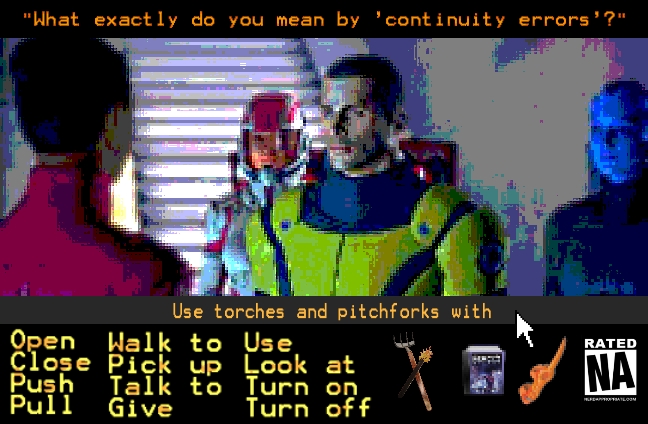 Ender's Game movie cast update, Trilobye Games resurfaces, and Ash finally watches Alcatraz, finally. A Mass Effect book is released and fans' heads explode. We also review the Iron Brigade DLC, Oscar movie picks, Dragon Age: Asunder, We3 deluxe release, and mobile game, TripleTown. Finally we read your responses to our Open Thread question about meeting your idols. Shiny.
Posted in Rated NA on Monday February 6, 2012. Read More About 7th guest, alcatraz, Dragon Age: Asunder, enders game, google, iron brigade, Mass Effect, mobile, movie, novels, oscars, Trenched, trilobyte games, TripleTown, We3.
Scott is an editor on Nerd Appropriate. Check out the other 350 articles by Scott on our site.