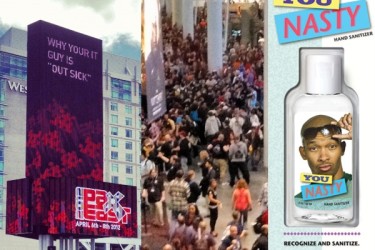 We're back from PAX and have thus far avoided "the pox". In this special episode we have a slew of reviews, previews, and tales of wonder and adventure from Boston.
Posted in Rated NA on Sunday April 15, 2012. Read More About Aliens Colonial Marines, Bioware Base, borderlands 2, Hero Academy, Heroes of Ruin, Locke and Key: The Game, Magic w/ Team Unicorn, Max Payne 3, Nightfall iOS, Orcs Must Die 2, quantum conundrum, Rock Band Blitz, Steel Battalion Heavy Armor, Wreckateer, X-Com: Enemy Unknown.
Scott is an editor on Nerd Appropriate. Check out the other 350 articles by Scott on our site.