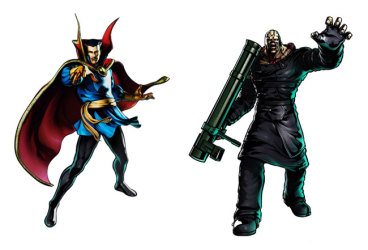 I think we can all agree that when you think of massive hand to hand battles Dr. Strange may not be the first person to come to mind. I also understand that there was some descension in the ranks when Nemesis was announced at Comic-con because many people were hoping […]
Posted in Games on Tuesday August 16, 2011. Read More About comics, dr. strange, Marvel, MVC3, nemesis, Resident Evil.
matt is an editor on Nerd Appropriate. Check out the other 196 articles by matt on our site. Or you can follow the writer on twitter @matthistory.