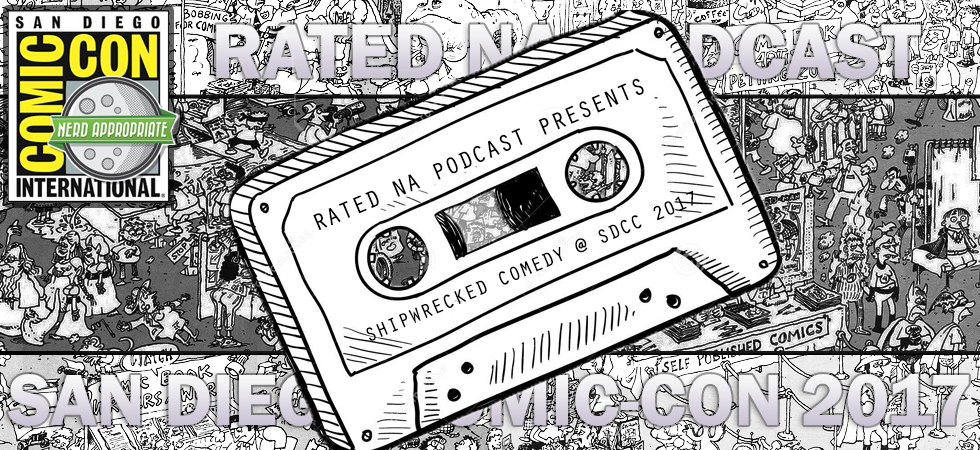 Rated NA Special: Shipwrecked Comedy at SDCC 2017
Ash talks with Mary Kate Wiles, Sinead Persaud, and Sean Persaud who make up 3/4ths of Shipwrecked Comedy at SDCC 2017. The gang also answers questions about The Case of the Gilded Lily, bizarre super powers, Kickstarter, and if Sean and Sinead are indeed twins. This also marks MK's 4th appearance on the show, she is now one step closer to the coveted Rated NA Jacket.
Or download this episode to listen offline!
Support Rated NA…
– Try Audible and get a free audiobook download
– Subscribe to us on Twitch and follow us on Mixer!