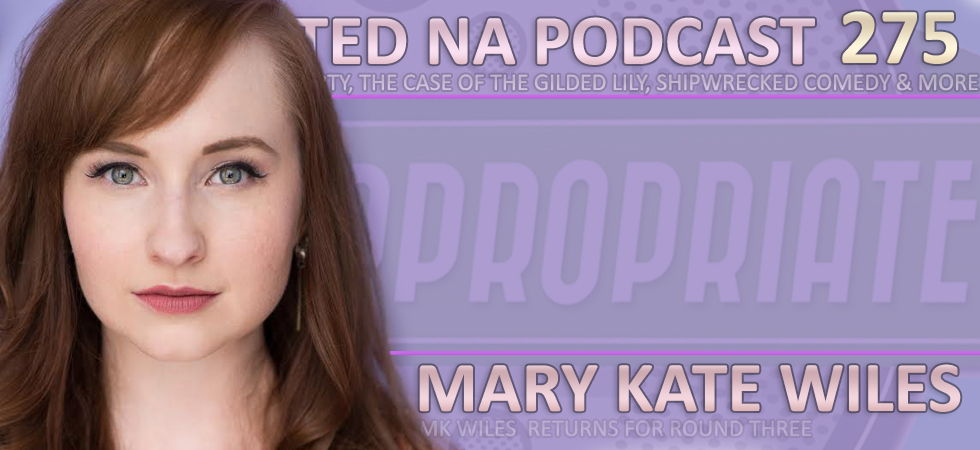 Rated NA 275: Mary Kate Wiles and the Case of the Gilded Lily
Hosts: Ash, Scott, and Matt. Actress and producer, Mary Kate Wiles returns to the show to talk about her latest production, the Case of the Gilded Lily, a noir comedy now on Kickstarter! You may remember Mary Kate from the Lizzy Bennet Diaries, I Ship It, Shipwrecked Comedy's Poe Party and so much more. Also on this show, Mary Kate answers some all-new lightning round questions. Can she survive her third appearance on Rated NA and walk away with the coveted Rated NA Jacket?
The Case of the Gilded Lily (Kickstarter)

Or download this episode to listen offline!
Support Rated NA…
– Try Audible and get a free audio book download
– Subscribe to us on Twitch !!