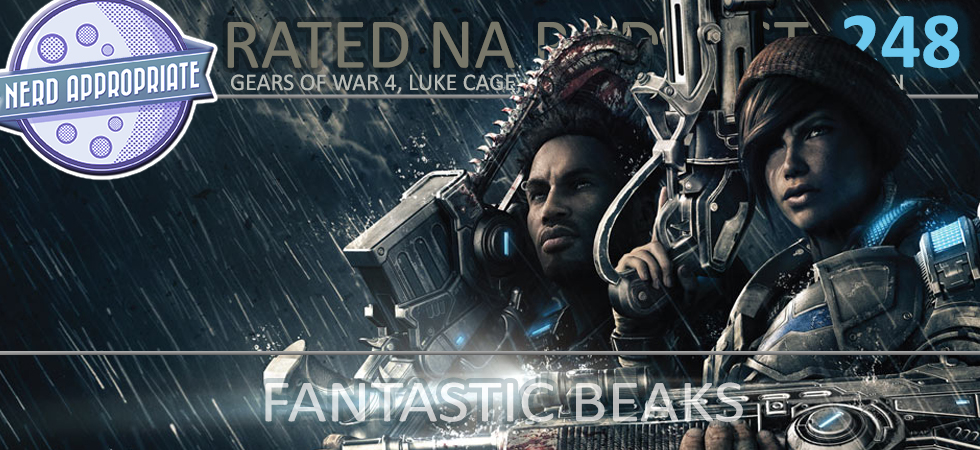 Rated NA 248: Fantastic beaks
Hosts: Matt, Scott and Ash: Holiday game season is here! We have reviews of Gears of War 4, Forza Horizon 3, and Luke Cage (Netflix). Plus, The Final Station and Oceanhorn.  Plus, all the things you are most excited for this fall in our NAQOTW!

Or download this episode to listen offline!
Prima's Guide to Gears of War 4: We received a copy of Prima's Collector's Edition Guide to Gears of War 4 to assist us in our review of the title in episode 248. Included in the hardcover collector's edition guide were replica C.O.G. tags, exclusive tracks from the game soundtrack, as well as codes for in-game DLC (I ended up getting a Commando Hoffman skin!). If you're looking
for an in-depth guide to Gears of War 4, complete with loads of background lore about the game's new cast, as well as the location of all the hidden items and collectibles, then this guide is highly suggested. Here is a handy link to check it out for yourself ! [LINK]
Support Rated NA…
– Save 10% on LootCrate and support Nerd Appropriate with code: RATEDNA
– Try Audible and get a free audio book download
Join us on Twitch !!