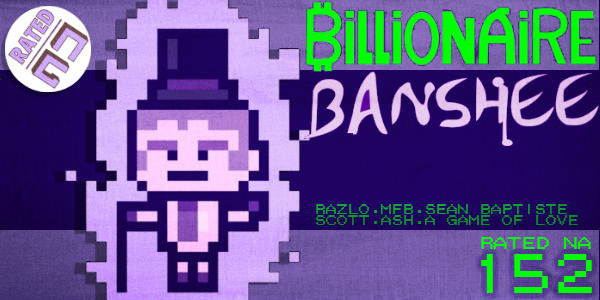 Rated NA 152: Billionaire Banshee!
[HOSTS: Ash and Scott]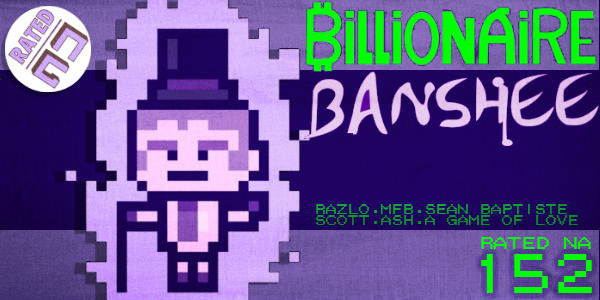 We welcome Steven Bailey (from Game Yay Fun) to the program to talk about his new indie tabletop card game, Billionaire Banshee, as the project enters the final days of the KickStarter campaign! Old pals, Sean Baptiste and Miellyn Barrows, join in for a live gameplay session of Billionaire Banshee. As always, Matt, Ash, and Scott kick it off with the past two weeks of shenanigans… and Thundershirts. Deny or Date?!