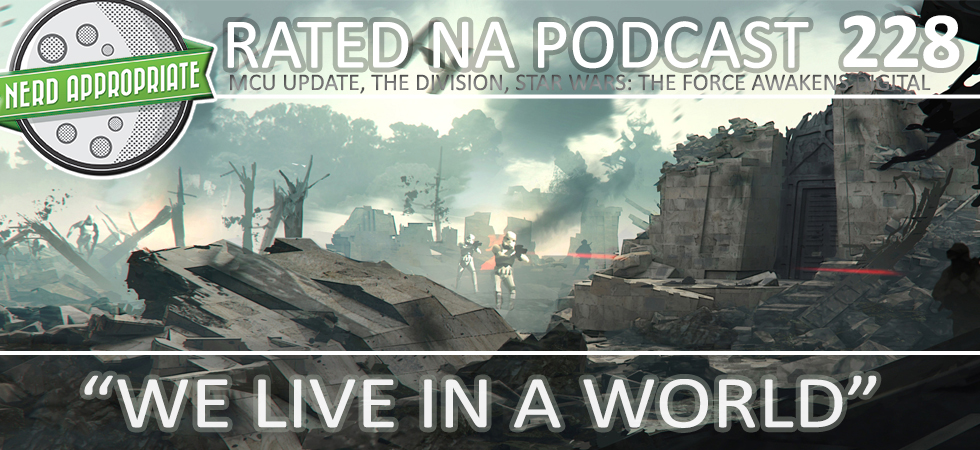 Rated NA 228: We live in a world
Hosts: Ash, Scott, and Matt — Star Wars The Force Awakens is back! Plus, what to expect in the latest Division update, and Marvel news. Would you tackle your worst fears in VR? We find out in the NAQOTW.
Listen now! Or, download this episode to listen offline.
Support Rated NA