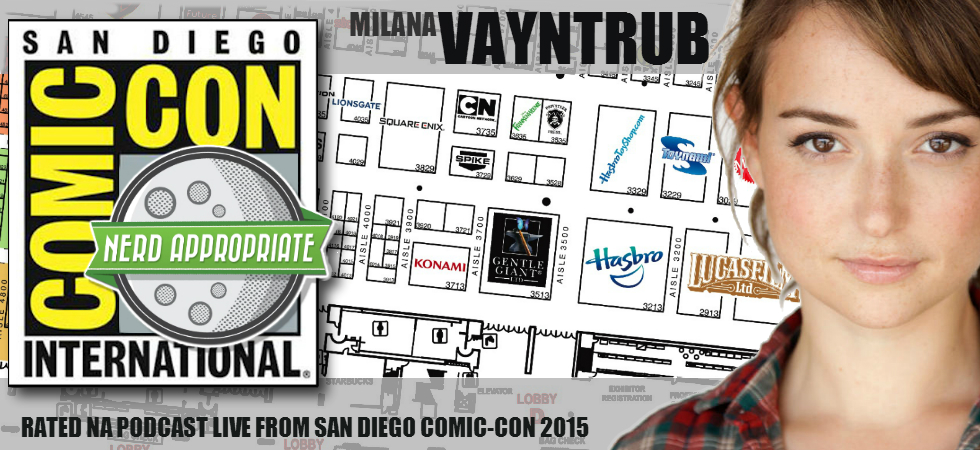 Rated NA: Live with Milana Vayntrub from San Diego Comic Con 2015
Hosts Matt and Ash sit down in a bowling alley (first time!) to talk with Milana Vayntrub live from San Diego Comic Con 2015. We talk some more about how she started out, what stand up is like and just sort of about the hustle in general. Enjoy the first of our series of interviews from SDCC 2015.
Download or subscribe to Rated NA using this RSS Feed or iTunes!
Support Rated NA…
Save 10% on LootCrate and support Nerd Appropriate with code: RATEDNA
Try Audible and get a free audio book download!