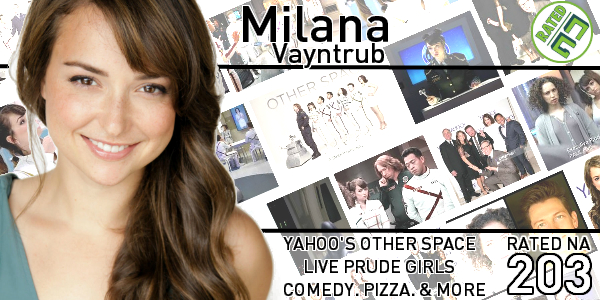 Rated NA 203: Milana Vayntrub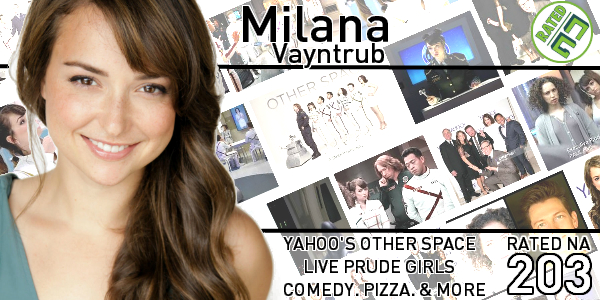 Hosts Matt and Ash have very special guest Milana Vayntrub on to talk about her current show on Yahoo Screen called Other Space. We also chat about growing up in acting, doing comedy and improv and how to handle being on the internet and the many awesome and sometimes not people that are there with you. Stick around and hear about what Ash's house looks like to outsiders.
https://screen.yahoo.com/other-space/
https://www.youtube.com/user/LivePrudeGirls
http://twitter.com/mintmilana

Download or subscribe to Rated NA using this RSS Feed or iTunes!
Support Rated NA…
Save 10% on LootCrate and support Nerd Appropriate with code: RATEDNA
Try Audible and get a free audio book download!