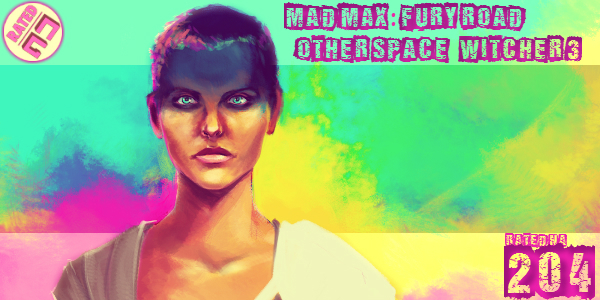 Rated NA 204: It's a Mad World
Hosts: Ash, Matt, & Scott
The boys are back! All three of your hosts are present for this episode where we discuss Twin Peaks, Jimmy Hinson's new Big Giant Circles Album for the game There Came an Echo and Wet Hot American Summer. We review Mad Max: Fury Road, The Witcher 3 and Other Space on Yahoo Screen. Finally we find out what treasures you've uncovered on the side of the road in our NAQOTW.
This week's cover art was done by our old pal Bethany Westmoreland. Make sure you follow her on Twitter @Hemiart and keep your eyes peeled for more of her amazing work. Thanks Bethany!

Download or subscribe to Rated NA using this RSS Feed or iTunes!
Support Rated NA…
Save 10% on LootCrate and support Nerd Appropriate with code: RATEDNA
Try Audible and get a free audio book download!