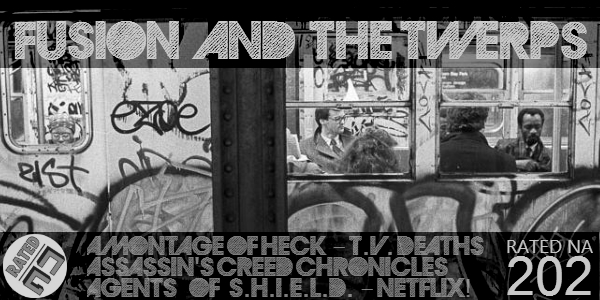 Rated NA 202: Fusion and The Twerps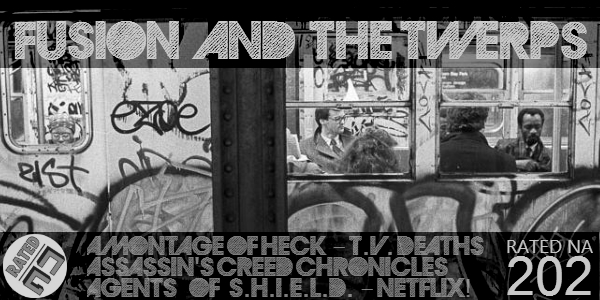 Hosts Matt, Ash and Scott talk about TV cancellations, Good Ol Games Galaxy Beta, Silver Amiibo's and talk some more trailers for Legends of Tomorrow, Supergirl, and Jem and the Holograms. We review Assassin's Creed Chronicles: China, Agents of S.H.I.E.L.D. season 2 and A Montage of Heck as well as find out what Netflix think's you should watch.
Download or subscribe to Rated NA using this RSS Feed or iTunes!
Support Rated NA…
Save 10% on LootCrate and support Nerd Appropriate with code: RATEDNA
Try Audible and get a free audio book download!