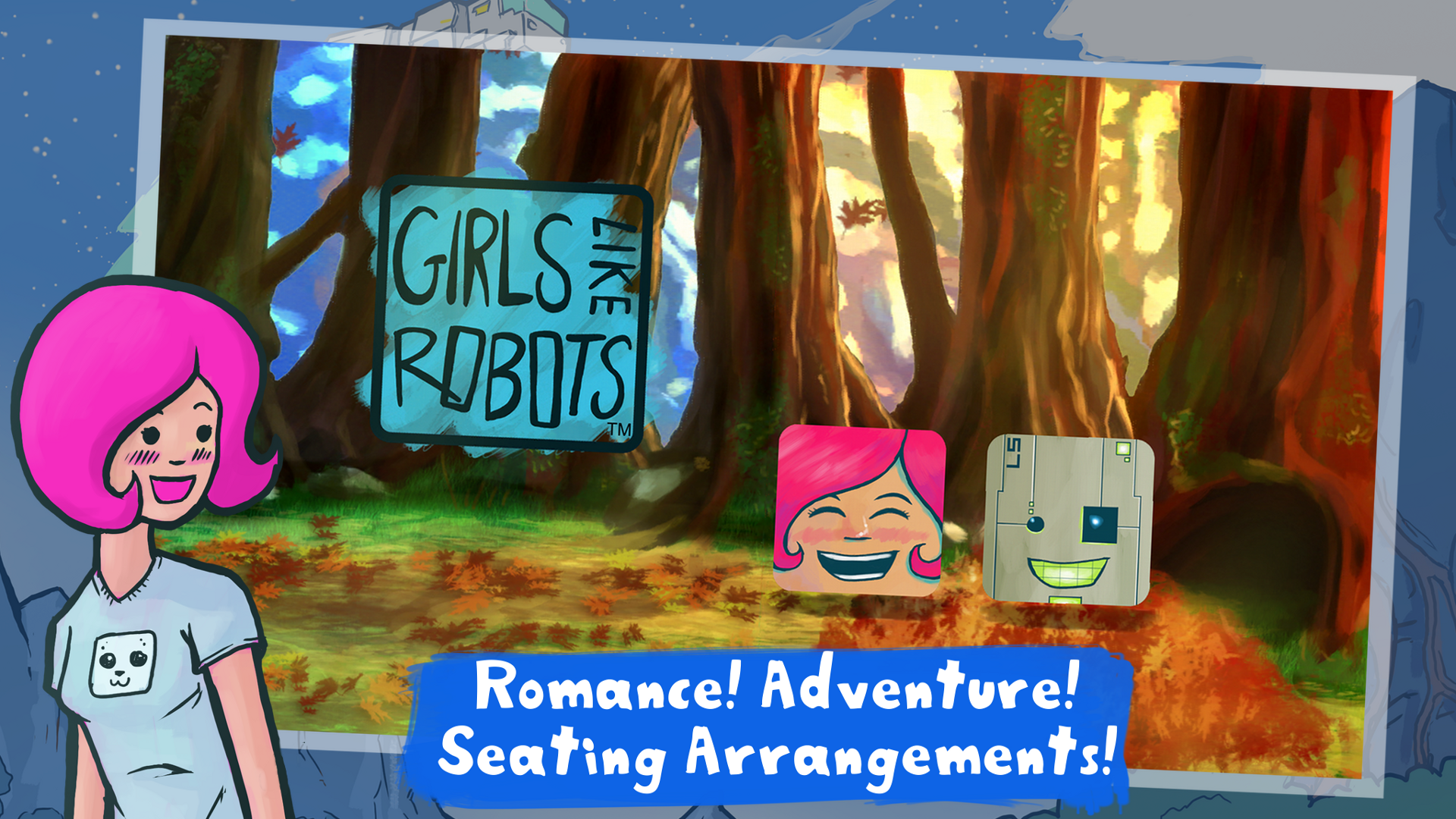 Girls Like Robots makes a fun-filled foray into the Adventure-Seating Arrangement genre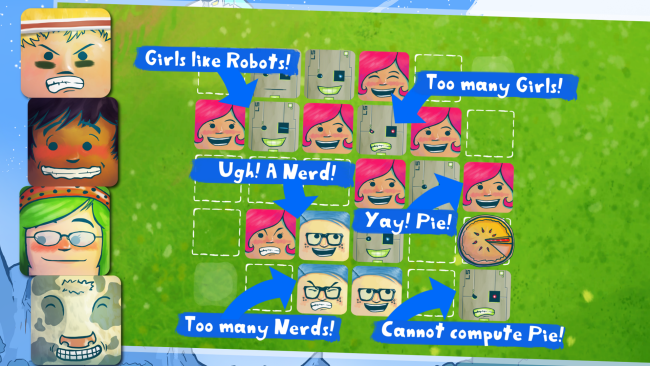 Anyone that's ever hosted a dinner, planned a party, or tried to make a seating chart for a wedding knows that you can't just dive in all willy-nilly and expect everyone to be happy. No, it's a hidden talent that takes skill and dedication to know that some folks are happier when sat with certain people, upset when placed next to others. Some guests will just flat out move when sat next to particular people. Now, you can finally hone this talent in the adventure-seating arrangement puzzler, Girls Like Robots, from Popcannibal games.
I'm a sucker for Robots (and Girls too, I suppose) which probably factored into my visit to the Popcannibal booth on the PAX East 2013 expo floor. I played probably two levels of the on-site demo before handing the tablet back and thinking, "yeah, that's all I need to see, I'm buying this right NOW." This quirkly puzzler saved my sanity when a flight delay kept me from my warm bed back home a bit longer than I had hoped.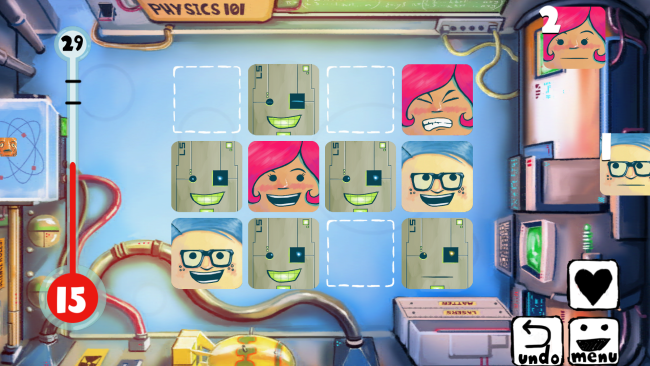 You can't make everyone happy, or can you? 
With just a few simple rules, Girls Like Robots will test your spatial reasoning and planning skill: Girls like Robots, Nerds like Girls, Girls don't like Nerds (that one hurts, guys), June likes Bugs (oh, I get it), Bugs don't like Girls, and so on. Given a grid of squares, and matching number of persons to sit, your job is to arrange the characters in such a way that maximizes happiness.
The levels keep things fresh by introducing different challenges, for instance, sometimes you are given all of the tiles to place straight away, while other levels make you seat people next to one another as they "arrive" in the queue.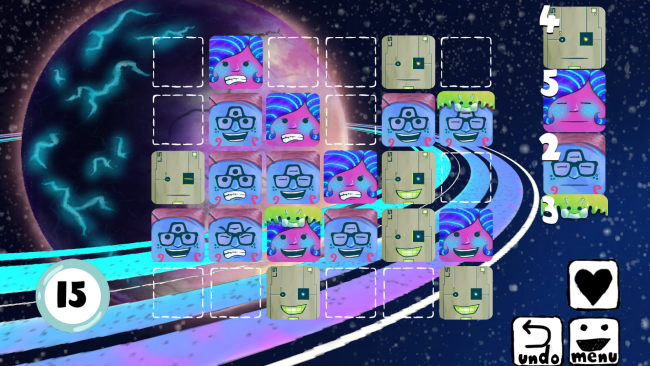 Adventure, romance, bags of happiness!
I apologize to the inner perfectionist in you now, for each of the 100+ levels in the game is awarded a Bronze, Silver, or Gold rank. To ease your suffering, the Girls Like Robots takes a light-hearted approach with a clever art-style, and old-timey string music from the Peacemeal String Band. Rules and gameplay elements are slowly introduced via the game's narrative, which takes players from cities to schools to volcanoes (!!) and beyond.
The humor is sharp, poking fun at social culture, while also being self-aware (like Robots!). It's a game that can easily be played in short sessions, but you'll quickly find your self hooked into chasing those gold awards. The awards you attain go into a "Bag of Happy" which you can then redeem to unlock bonus levels and challenges.
Girls Like Robots is whip-smart with a clever presentation and rich gameplay. Boot up those logic circuits and place yourself near Girls Like Robots for maximum happiness.
Find Girls Like Robots on Steam Greenlight, Desura, iOS (universal app), and Android (soon). Happy Gaming.