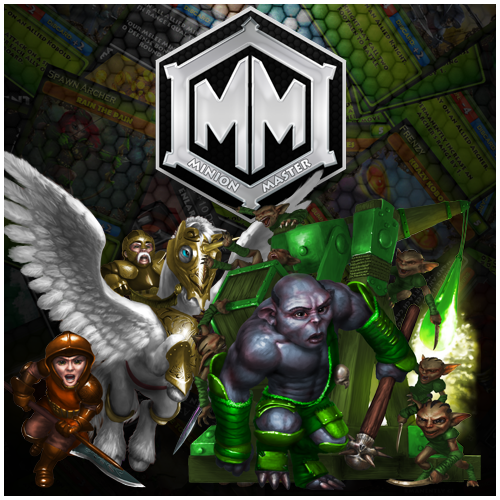 Minion Master Unleashes Innovative Strategy Today!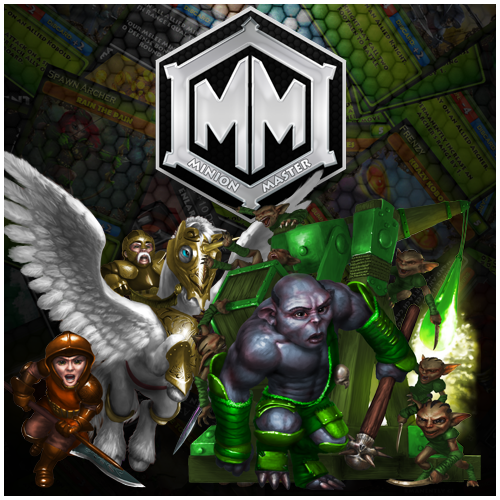 If you're a fan of strategy, tabletop, miniatures, or card games, have we got a game for you. Minion Master from BitFlip games has come out of beta and is ready for you to get your grubby mitts all over. At it's core its a card-driven table top game that plays out with animated miniatures. Under the hood, however, it's a whole 'nother story…
We got a chance to check out Minion Master at Pax Prime this year, it was good then, and is even better now. In short, attack and destroy your opponent's tower to win. You start with a digital deck of cards, which discard for mana, and use it to summon creatures and effects.  The action plays out on a 3D tabletop environment with animated minions. What you'll immediately notice is that the game appears to take place in real time, while in reality turns are processed in discrete time to keep the action moving. There are currently 3 fractions with which you can build decks and a ton of cards to choose from.
Impressive to say the least, the game is actively being evolved by a small team of three full time (and a couple part-time) developers. Playing the game for the first time you know that the team clearly has tabletop chops. Just about anything you'd want to do, you can… and whatever feature isn't there now, it will probably be there tomorrow. Its refreshing to see a developer work so closely with a community to maximize the player experience.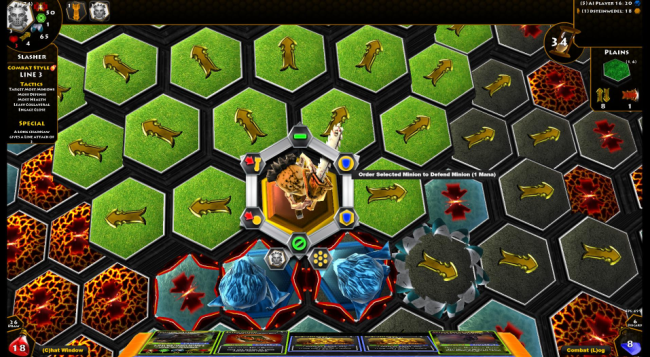 For example, the game automates the process of moving the minions on the board by default, according to behaviors for each unit. While there are behavior modifier cards it is not possible to move units individually… nor would you want to move each one… maps can be huge with multiple players! Since Pax, however, BitFlip upgraded this process with a micromanagement system that smartly draws from the mana pool. So you can target specific units for the exact tactical advantage. To that point, it's a living game that promises to stay balanced while giving players new ways to customize their experience.
The game features up to 6 player multiplayer, singleplayer and all points in between. You can build and save decks, edit maps, and even game with the devs from time to time in the community sessions.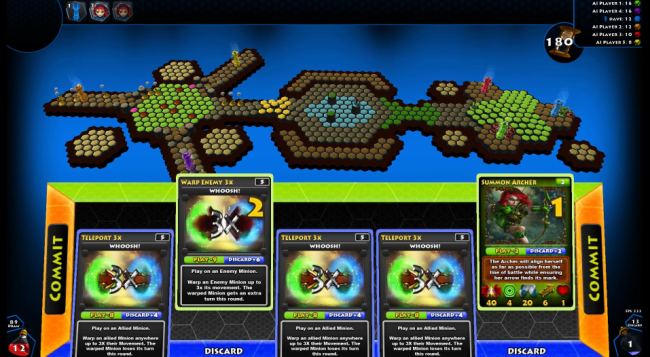 There's really just too much to cover here, other than to say that it's customizable,  fun, and constantly being supported. You can get started for free, or grab all factions with five pre-built decks for just $20. Take a look at Minion Master on Desura, at Minion Master's website, and give them a vote of confidence at Steam Greenlight.
Happy Gaming