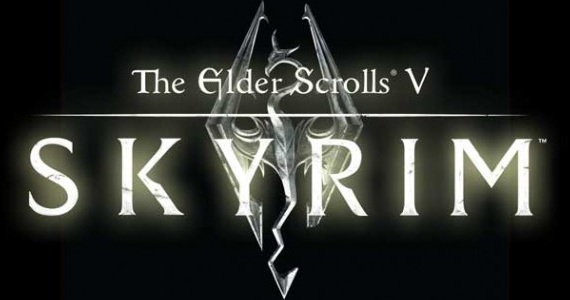 Skyrim's Voice Cast is More Talented Than You Are
Skyrim is right around the corner waiting to devour your free time like a hungry Khajiit (those are cat people) !  Well we've got some good news for you Skyrim fans, Bethesda was kind enough to send us a press release highlighting the stellar voice cast of their upcoming massive open world RPG extravaganza, and they were NOT messing around (70 different voice actors delivering over 60,000 lines of dialogue).  We all know that the quality of a game's voice work can make or break the entire experience, and from the looks of the cast, you needn't worry about quality.  Take a peek at the folks Bethesda hired to bring their characters life.
Voice Cast
 Christopher Plummer, a two-time Emmy Award winner, two-time Tony Award winner and Academy Award nominee, takes on the role of Arngeir, a powerful Greybeard elder. An order of philosopher monks who are masters of the Way of the Voice,the Greybeards live in silent isolation atop Skyrim's largest mountain.
Academy Award nominee, Max Von Sydow, stars as Esbern, a chronicler and agent of the Blades who has survived in hiding. Long obsessed with the foretold return of the dragon Alduin, the World Eater, Esbern will teach you how to confront this epic evil.
Tony Award winner and three-time Academy Award nominee, Joan Allen, will be making her videogame debut as Delphine, one of the last remaining members of the Blades – an ancient warrior society once sworn to protect the Emperor. Like you, Delphine is trying to unravel the mystery of the dragons' return.
In addition, iconic actress and singer, Lynda Carter ("Wonder Woman"), voices Gormlaith Golden-Hilt, one of the Nord heroes who overthrew the dragons in ancient times.
"It's been incredible to have all these actors together," said Todd Howard, Game Director. "When you start a project, you always make your wish-list of actors, and to actually hear them in the game, it's amazing. We can't wait for everyone to experience it."
Skyrim's cast also includes
Michael Hogan ("Battlestar Galactica"), who plays Imperial General Tullius, in charge of crushing the Stormcloak rebellio
Vladimir Kulich ("The 13th Warrior," "Smoking Aces") portrays Hogan's nemesis Ulfric Stormcloak, Jarl of Windhelm and charismatic leader of the Stormcloaks, who aims to make Skyrim independent of the Empire.
Claudia Christian ("Babylon 5") joins the cast as Legate Rikke, General Tullius's chief lieutenant, a loyal Imperial officer as well as a Nord who firmly believes Skyrim must remain part of the Empire.
Diane Louise Salinger ("Carnivale"), Renee Victor ("Weeds"), and Saturday Night Live-alum George Coe ("Transformers: Dark of the Moon") round out the star-studded cast of more than 70 different voice actors delivering over 60,000 lines of dialogue.
Developed by Bethesda Game Studios, the makers of the 2006 and 2008 Games of the Year, The Elder Scrolls V: Skyrim reimagines and revolutionizes the open-world fantasy epic, bringing to life a complete virtual world open for you to explore any way you choose. Skyrim, which will be available worldwide on November 11, 2011, has already won numerous awards including Best Console Game and Best RPG from the official Game Critics Awards at E3 2011 and Wired.com believes it will be "one of the most sprawling, almost impossibly detailed game worlds ever created."
For more information on The Elder Scrolls V: Skyrim visit http://elderscrolls.com/skyrim.