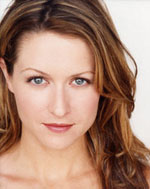 Comic Con 2011: Ali Hillis Talks Mass Effect 3
When we put our audio interview up last month with Ali Hillis the initial demand was so high that our servers crashed… HARD. We actually love when that happens.  It was great to see fans line up at Comic-Con for an opportunity to meet both Ali and Jennifer Hale. Voice actors rarely get recognition they deserve from the gaming community, and it was awesome to see Bioware giving these actors their moment in the spotlight. Check out this clip of Ali talking Mass Effect 3, Liara, and voice acting in general.

Also – Ali Hillis just got her Twitter account up and running. Be sure to give her a FOLLOW!