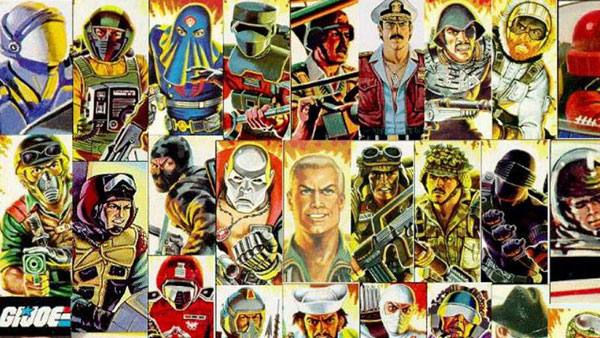 Leave your childhood behind: a GI Joe comic all grown up
I've been holding onto this title for a while and after this last issue, I have to let it out. I was a huge GI Joe fan when I was growing up. So much so that in middle school I wrote an exposition essay about my childhood obsession and got a perfect 5/5. The huge battlegrounds my brother and I used to setup with the small, plastic figures all over our backyard were extensive and amazing. Zip lines, sand pits, water hazards, and epic battles. I was a storm shadow kid myself. I loved the ninjas, but something about the ninja in white just did it for me.
When I jumped back into collecting comics I immediately set my sights on the GI Joe titles. IDW was releasing them title after title and when the movie came out, there was a boom in new interest. There are many titles including GI Joe, GI Joe: Origins, and the one you should be reading, GI Joe: Cobra.
This title, Cobra, is written by Mike Costa and Christos Gage with art by Antonio Fusio. It follows a double agent for the Joe's who has recently infiltrated Cobra. I called it a grown up GI Joe because this book is sort of an all hands off approach to what is otherwise a pretty long standing world. I recently saw an interview with Costa who said IDW and Hasbro were all for him taking this story in any direction he saw fit. Costa had been writing on the Transformers story (also recommended) and was asked to take the lead on this new Joe title. He admitted to not being much of a fan and decided to basically say "no one is safe," and man, NO ONE is safe in this story line. There are so many shocker moments, so many deaths from central figures, you just feel like you are watching an agent lose his grip on reality. The most recent issue, all spoilers aside, is jaw dropping. The action is fast, the pacing is perfect, the art a great match. Heavy inks, jagged lines. I can't recommend this story enough.
If you were at all a GI Joe kid, or you just want to read a great thriller, I would say swing on over to your comic shop or check out G.I. Joe: COBRA (G. I. Joe (Graphic Novels))
here.