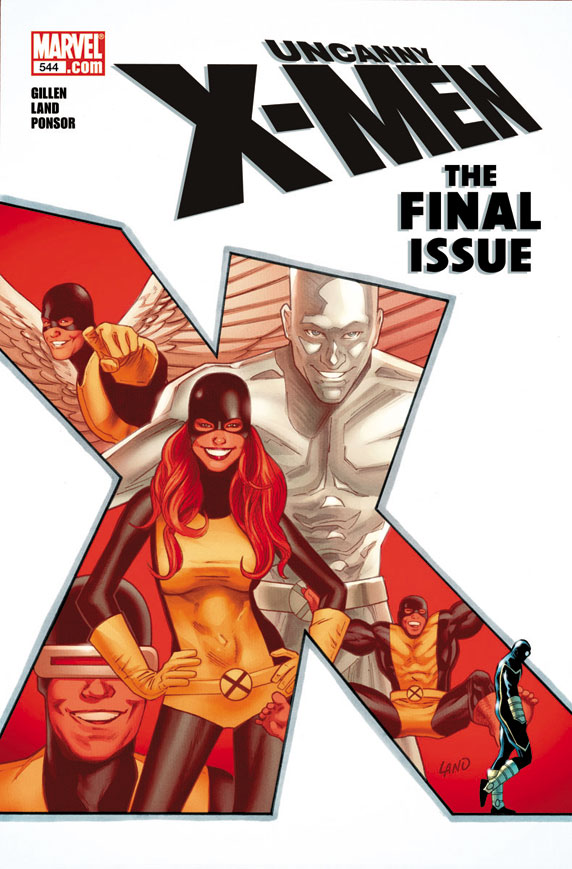 Marvel Comics cancels Uncanny X-Men!
According to Bleeding Cool and many other sources, Marvel Comics will print the final issue of Uncanny X-Men with issue #544. People are suggesting that this is a marketing strategy done by Marvel in order to combat DC comics relaunch. Can I just say, this really bums me out. As a kid the The Uncanny X-Men were a huge part of my life, and hope that whatever Marvel has in store for these characters is simply amazing. And might I add Marvel, the vampire thing, terrible fucking idea guys.
The cover to the final issue of Uncanny X-Men, issue 544, by Kieron Gillen and Greg Land.