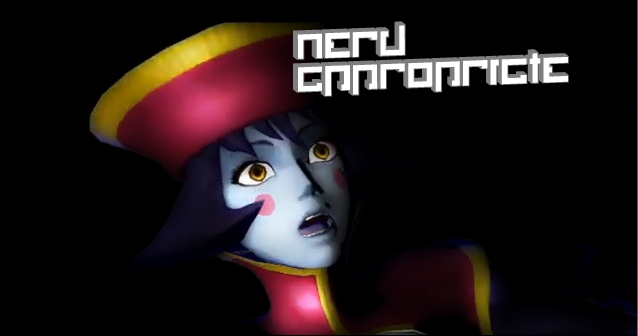 Marvel Vs. Capcom 3: A Ghost and a Robot walk into a ________________.
So two more fighters have been reveled for Capcom's soon to be released brawler Marvel Vs. Capcom 3.  From Capcom's now ancient fighting series Darkstakler's we have fan-favorite Hsien-ko.  Hsien-Ko has a rather unique origin in that you're not only playing as her, but her sister as well.  You see Hsien-Ko's sister is actually that scroll you see flopping around on her hat. Does that make any sense, not really, but that sure doesn't make her any less bad ass.  Check out this unique character in action.
Next up we have the much reviled Sentinel. The Sentinel was part of the much hated Storm/Magneto/Sentinel combo that professional players often played to win. That being said, the Sentinel is often viewed as "cheap" and "totally O.P." As for his origins the Sentinels were built by a guy named Trask to capture an/or murder mutants because they were different. They're sort of the KKK of the Marvel Comics universe. Check out this anti mutant racist in action.