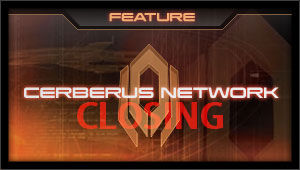 Mass Effect 2 final DLC dated… Sort of.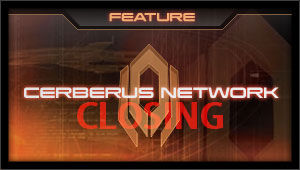 Hey all, it appears that the story of Mass Effect 2 is not quite over. I've been wanting to post about the new DLC for ages, but solid information was scarce, and speculative at best. All we had were tid-bits of infomation leaked onto the web by random devs who were mentioning things they probably weren't at liberty to discuss. It was like decrypting the fucking Zodiac cypher.
What we do know is this. There will be one large piece of DLC released (probably Q2) that bridges gap between Mass Effect 2 and Mass Effect 3. This will probably explain where your crew scurries off to before the events of Mass Effect 3. I don't think Bioware is going to miss the opportunity to have reunions with the characters that survived the suicide mission. And you do you think Shep is really going to start out with 12 battle hardened bad asses at his/her disposal?
Now for some of that "leaked" info
Bioware's Casey Hudson told Joystiq way back in May 2010
"For the time being there's going to be a continued stream of DLC for people. We'll start to have packs that'll tell the story between Mass Effect 2 and 3. But beyond that," says Hudson, "we kind of have to see how people are responding to what we have and go from there."
Needless to say, people responded well. And while Overlord and Shadowbroker did have nice new chunks of story, neither technically told the story between ME2 and ME3, due to the fact that you could complete them before the end of ME2.
Mass Effect designer Christina Norman tweeted the following on January 1st 2011.
I am celebrating 2011 by playing a Mass Effect game that will probably be released in 2011.
Myself and many others assumed she was talking about an early build of Mass Effect 3, but Bioware released a tiny morsel of information that explains a whole lot.
According to the Cerberus Network, beginning on January 24th The Cerberus network will discontinue its daily updates. The Cerberus network was included free with every new copy of Mass Effect 2. It offered a ton of "free" DLC that made the game even more enjoyable as well as daily news bits from the world of Mass Effect, all of which were canonical. If you're a superfan of the series, new info each and every day is a good thing. Sadly as of January 24th, the news will stop.
Cerberus Daily News reports that
"A week of posts will precede a downloadable content release, and two more weeks will lead up to the release of Mass Effect 3."
From a marketing perspective Bioware wouldn't want to step on its own toes by releasing Mass Effect 2 DLC around the release dates of its other upcoming games: Mass Effect 2 PS3 (Jan 18), Dragon Age II (March 7) or SW:TOR (Q1). My "instincts" tell me that we should probably see the final piece of Mass Effect 2 DLC in May or June of 2011.
I for one cannot wait!