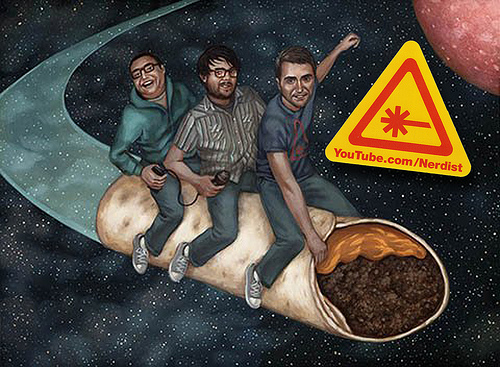 We love what both Geek and Sundry and The Nerdist are doing for pop-culture.  By highlighting creative and intelligent individuals that typically don't get a ton of attention, Nerdist Industries lets people know that it's okay to be an art nerd, or a science nerd.  Nerdist lets you know that it's totally okay to be exactly who or what you want to be.
Posted in Conventions, Television on Monday May 20, 2013. Read More About Bill Nye, Christ Hardwik, Crabcat, Danica McKellar, Geek and Sundry, Holly Conrad, Jessica Merizan, Neil Degrasse Tyson, Neil Patrick Harris (with puppets), Nerdist, NPH, Scott Ian, Stephen Hawking, The Doctor Who cast.
Ash is an editor on Nerd Appropriate. Check out the other 578 articles by Ash on our site.