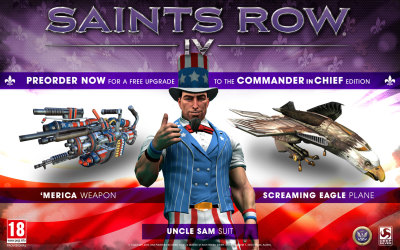 Independence day could always use a little bit more… Keith David. Volition released this July 4th themed trailer for their upcoming title Saints Row 4, and we figured it would be unpatriotic of us not to share it with you all. We couldn't be more excited for some super-power infused […]
Posted in Games on Thursday July 4, 2013. Read More About Deep Silver, keith david, Saints, Saints Row The Third, Troy Baker, Volition.
Ash is an editor on Nerd Appropriate. Check out the other 646 articles by Ash on our site.