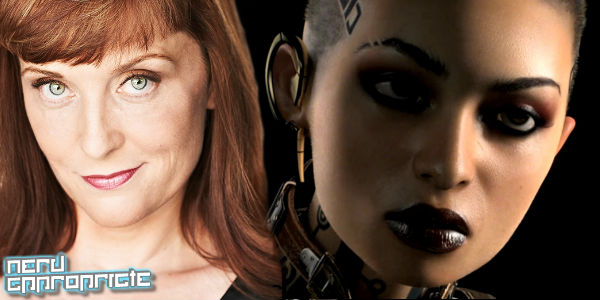 We here at Nerd Appropriate fell in love with Courtenay's voice acting after her stellar portrayal of Subject 13/Jack in both Mass Effect 2 and Mass Effect 3.  It took a special actor to pull off Jack's soft-on-the-inside persona, and that actor was Courtenay Taylor.  
Audio clip: Adobe Flash Player (version 9 or above) is required to play this audio clip. Download the latest version here. You also need to have JavaScript enabled in your browser.
Posted in Interview on Thursday May 23, 2013. Read More About Ali Hillis, bioware, Courtenay Taylor, Jack, Mass Effect, mass effect 2, Mass Effect 3, The Nerd Appropriate Interview.
Ash is an editor on Nerd Appropriate. Check out the other 580 articles by Ash on our site.