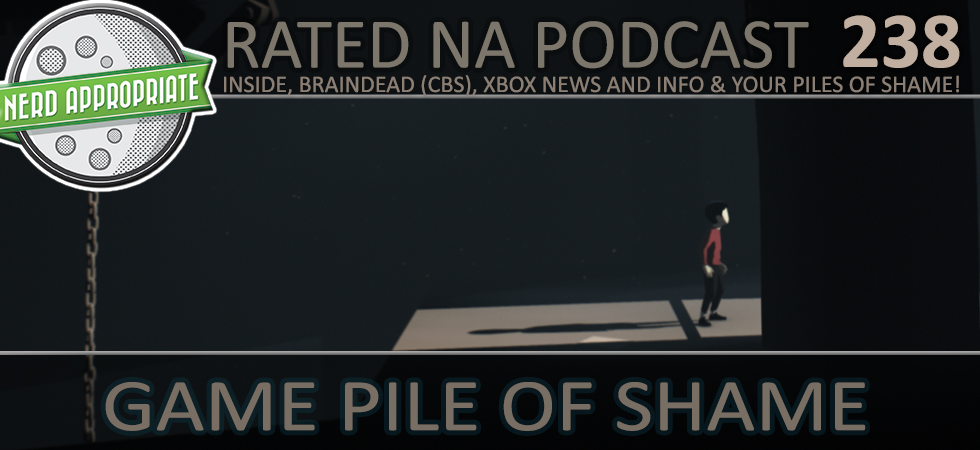 Rated NA 238: Game pile of shame
Hosts: Matt, Scott, and Ash: We review Inside (XB1) and Brain Dead (TV). News about competitive gaming and game sales. Finally you tell us what is buried deep in your gaming backlog.
Also, we're now on Twitch.tv/NerdAppropriate !! Join us!
Listen now! Or, download this episode to listen offline.
Support Rated NA