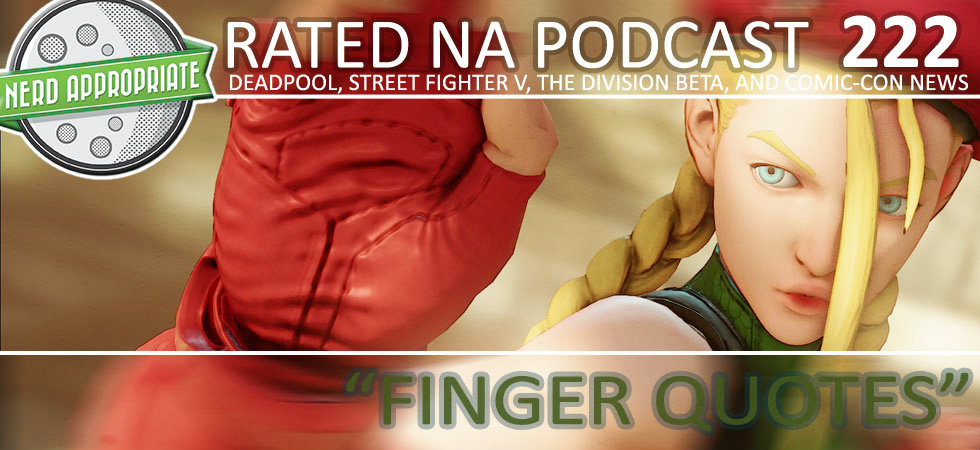 Rated NA 222: Finger Quotes
Hosts: Ash, Scott, and Matt: We talk Deadpool, initial thoughts on Street Fighter V, and one more go at The Division beta. Plus Unravel, Marvel's Most Wanted, and moar XCOM 2.
Listen now!
Or, download this episode to listen offline.
Support Rated NA
Save 10% on LootCrate and support Nerd Appropriate with code: RATEDNA
Try Audible and get a free audio book download!