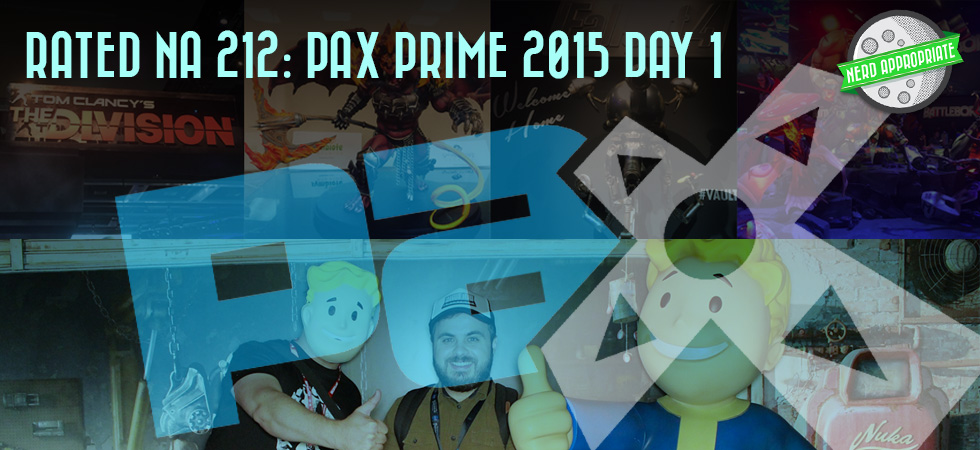 Rated NA 212: PAX Prime 2015 Day One!
Hosts Matt and Scott hit Seattle for day 1 of PAX Prime 2015. After the bi-annual NAPPP off of Post Alley they climbed out of their hotel room Friday morning and headed to the Con floor. They played Tom Clancy's The Division, Mirror's Edge and Rock Band 4 and this was before the general population came in. Scott then head off to pay Assassin's Creed Syndicate. They met back up and checked out the quirky indie Detective Story Kona as well as the new dungeon crawler Necropolis. After that they wandered over to Corpse of Discovery a new exploration game with a narrative twist. Finally they closed it out hanging out with Ash at Sword Coast Legends. The new D&D video game that Ash is community managing. We sound tired because we are! And it's only day one.
Download or subscribe to Rated NA using this RSS Feed or iTunes!
Support Rated NA…
Save 10% on LootCrate and support Nerd Appropriate with code: RATEDNA
Try Audible and get a free audio book download!