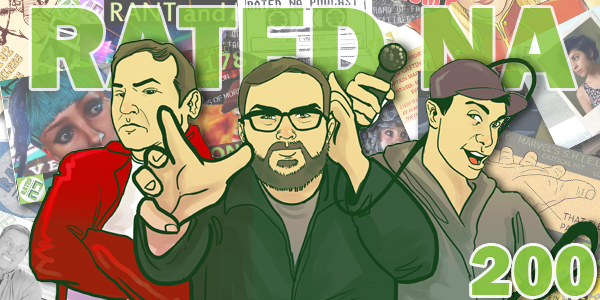 Rated NA 200: A Celebration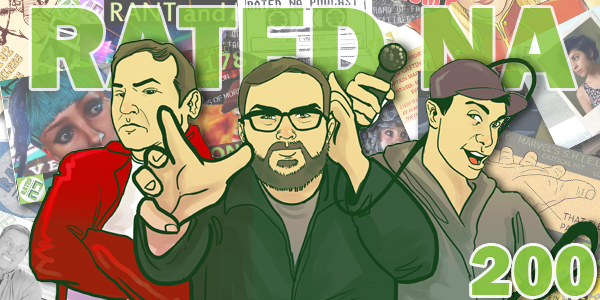 HOSTS: Matt, Scott, and Ash
For episode 200 we have some big reveals coming your way. Announcements that you won't expect and favorite movies that you won't believe. We answer questions about how we started, our favorite tacos and what secret nerdy passions we have. After that we play a GIANT sized Netflix game with past guest hosts Nate Hales, Miellyn Fitzwater Barrows and Kate Dollarhyde. We hope you enjoy and we look forward to 200 more! Thanks for listening!
Download or subscribe to Rated NA using this RSS Feed or iTunes!
Support Rated NA…
Save 10% on LootCrate and support Nerd Appropriate with code: RATEDNA
Try Audible and get a free audio book download!