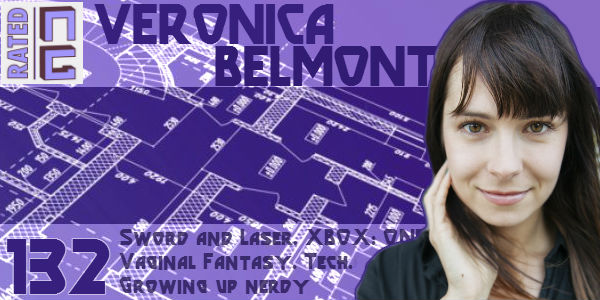 Rated NA 132: Veronica Belmont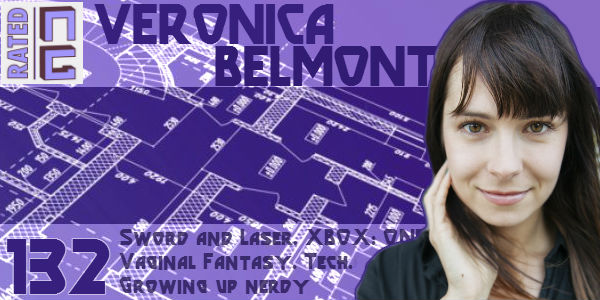 This week we are very happy to welcome Veronica Belmont to the show to talk about growing up nerdy, Sword and Laser, mountains of tech, Vaginal Fantasy, gaming, and more!
Hi, I'm one of the founders of Nerd Appropriate and the Rated NA podcast. I like good and bad sci-fi films/tv, synthesizers, and the retrofuture. I am primarily an Xbox gamer, but also do some PC and Switch gaming as well. By day, I am a research scientist, mostly in topics related to human-computer interaction and user experience. Before all of this, fellow NA co-founder Matt and I played music together in various bands. I also used to make "comedy" videos for my high school morning news program before there was a place to post them online. Favorite Star Wars character? Admiral Ackbar. Best Bond era? Timothy Dalton (Craig a close second). Top 3 games? Let's go with System Shock 2, A Link to the Past, and Super Castlevania IV. Thanks for being a part of this labor of nerdy love with us.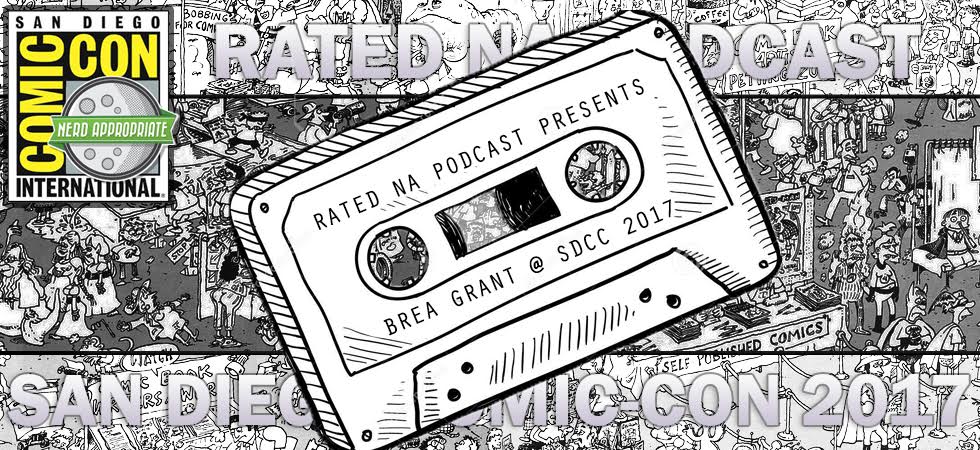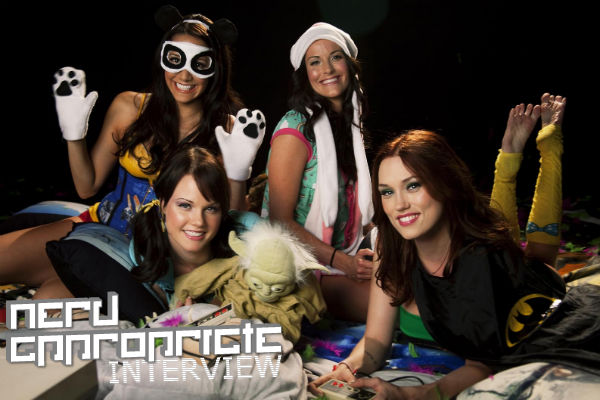 A wise old wizard once told me that it is quite rare to see a unicorn in the wild. We here at NerdAppropriate.com are incredibly pleased to bring you not a single unicorn, but an entire Team of Unicorns sent to dazzle and amaze. In case you were not aware Team Unicorn is a group of lady nerds based out of Los Angeles California. In recent years their You Tube videos (Geek and Gamer Girls, A Very Zombie Holiday, and Super Harmony) have gotten over 1 million views on You Tube alone. Much like Nerd Appropriate, Team Unicorn exists due to their love and passion for all things nerdy. Sit back, grab a mountain dew, and hear what these ladies have to say.
Over the weekend, we speculate wildly about Valve's big announcements. Matt talks about The Expanse, an awesome book series. Scott and Ash talk difficult throwback platforming with Volgarr the Viking. Ash plays a little GTA V, and Hilary talks writer's club and watches Sleepy Hallow. We also recap our Legend of Dungeon contest with our NAQOTW. Finally, nerd sports. Pound-tag, nerd appropriate.