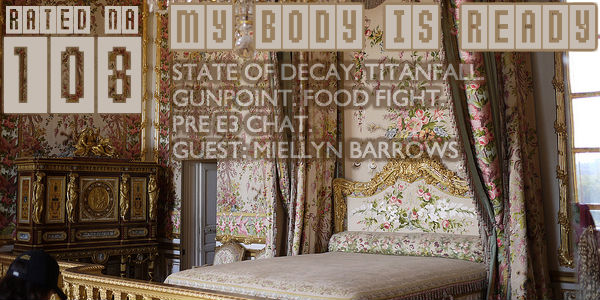 Rated NA 108: My Body is Ready
On the weekend before E3, the gang is up early with guest, Miellyn. We talk a little about Titanfall, Comedians in Cars Getting Coffee, and the great things coming to Geek Girl Con. We take a look at the XBLA title State of Decay, tabletop card game Food Fight, and indie title Gunpoint. Finally, we try to predict the most outlandish E3 announcement in our NAQOTW. Zomboni!
Alternate podcast title: In bed with Miellyn Barrows.